Win free food with every Euro 2012 goal scored
By Niki Goddard on Thursday, June 7, 2012
Pizza chain Domino's has launched a free football themed app which gives users the chance to win free food every time a goal is scored during Euro 2012, which kicks off tomorrow (8 June)
The new app, imaginatively named Domigoals, allows users to check scores in real time and get fixture updates. Every time a goal is scored the first 1,000 people to tap the 'WooHoo' button on the app will be entered into a draw to win Domino's vouchers.
Picture Courtesy of Brandrepublic.com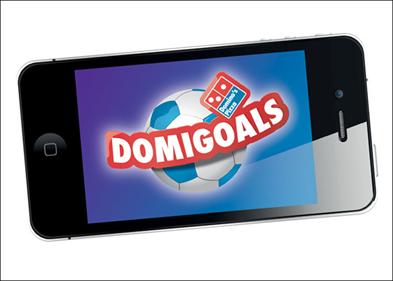 This is another notch on the digital bedpost for Domino's, having already launched a Facebook specific TV ad and developed its m-commerce sales to over £1 million. Its great to see brands engaging on a digital level, though I never thought it would be pizza leading the mobile revolution! A great little app, and the best thing about it is that it isn't confined to just England goals, so more than just a couple of people will get the chance to win!
Follow the news on Twitter using #Domigoals