Stunt launched to stop people urinating in Amsterdam's canals
By Rich Leigh on Tuesday, May 15, 2012
Amsterdam's water supplier Waternet wanted to discourage people from urinating in the city's canals during the national Queen's Day holiday in April.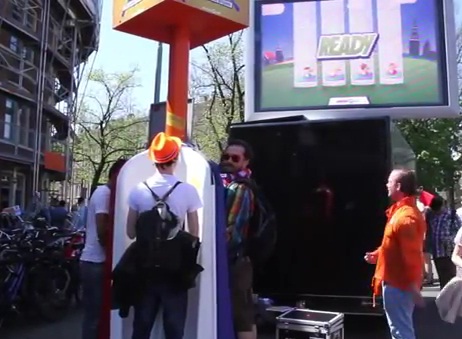 So, ad agency Achtung! set up a contest called 'Potje Pissen' (which translates to 'piss off'), where several brightly coloured urinals were created and installed at various points on the Amsterdam canal. The urinals were connected to a digital screen, on which each person using them became a racer. There was the added incentive where winners could win their water taxes back.
Watch this video to see how it went down!
Source: Andy Barr