David Beckham beats the drum for Samsung in clever Galaxy Note viral
By Rich Leigh on Friday, May 25, 2012
To promote the new Galaxy Note – and its sponsorship of the London 2012, Samsung called on Olympic Games Ambassador David Beckham to create an internet-only ad  that demonstrated the phone's larger than average screen and illustrative capabilities.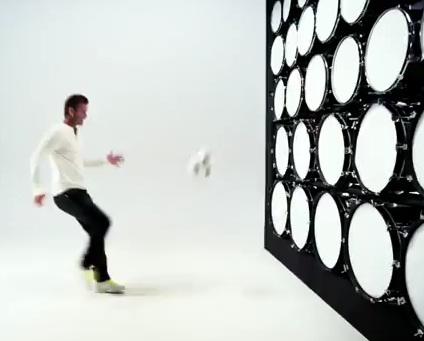 In the new ad, which has, since being released on the 21st had more than 1.2m views on Youtube, Beckham displays precise footwork with a 15-foot wall of drums, playing (you have to listen for it) the tune of Beethoven's 'Ode To Joy'.
Watch the spot below:
http://www.youtube.com/watch?v=Xn8jkyu88bw
This comes after Samsung also released allegedly real footage of Peter the elephant using the Galaxy Note in March, covered here on PRexamples.com.
Source: PSFK
Involved agency: Cheil USA