Ann Summers ice cream van promises freebies if you don a bikini or show your best sex face
By Rich Leigh on Thursday, May 10, 2012
To celebrate their 'Summer Of Sex', Ann Summers has 'hijacked' (or bought/hired, whichever sounds sexier) an ice cream van, rebranded it as the I Scream van and is taking it around the UK, giving away naughty goodies and ice cream.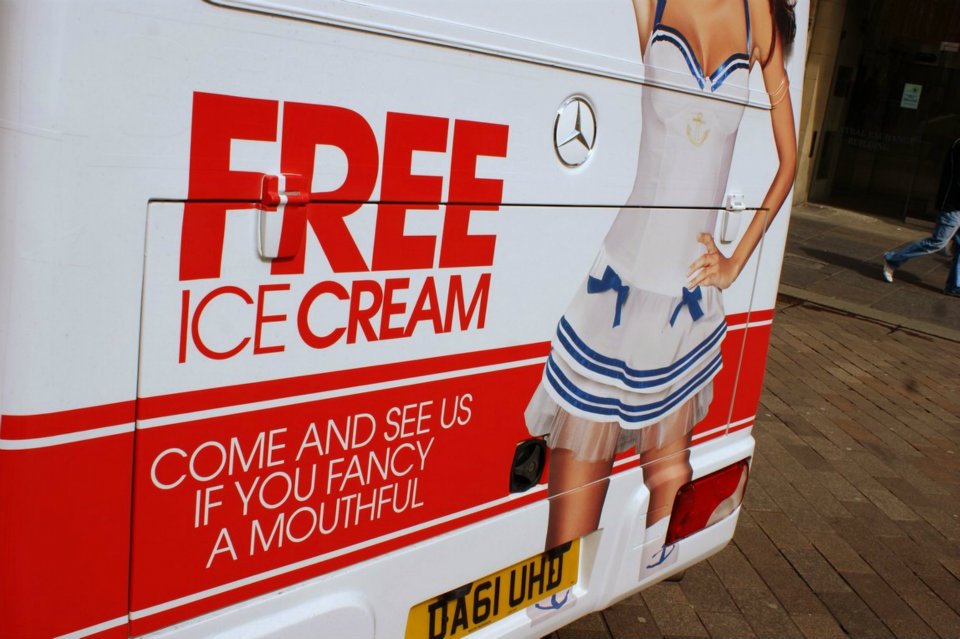 The van has so far visited Newcastle, Manchester and Liverpool, and is in London today and Birmingham tomorrow.
Here's what Ann Summers is offering in return for various acts:
Free ice cream with flavoured lube topping for every person to visit the van (1 per person).
A bag of 'naughty things' for everyone who pulls their best sex face and lets Ann Summers put it up on Facebook it (if your 'O' face is voted as the best, you'll win £200 worth of sex toys, lubes and general naughtiness).
The chance to win a 7 day summer holiday for two including flights and accommodation if you sign up to their email database.
One of five swimwear sets is up for grabs if you turn up to the van in just your bikini (only for women, apparently. Unlucky, gents).
I perused the Ann Summers Facebook page to have a look at the 'sex face' images, and to be honest, it's a slippery, depraved slope, with expressions ranging from psychopathic to 'I'm bored, can I have my free goodie bag, now?'. Have a look by clicking here.
Here's my personal favourite: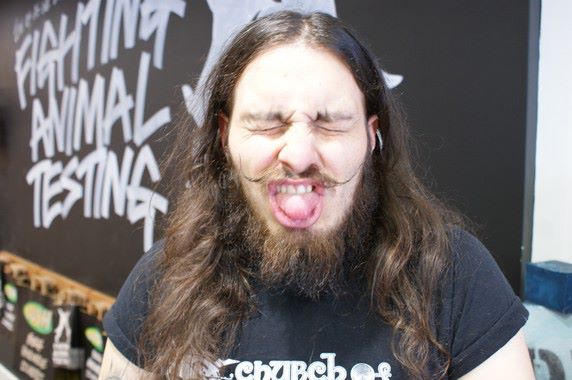 And here are a couple more shots of the van, including one of somebody who actually donned a bikini for free stuff: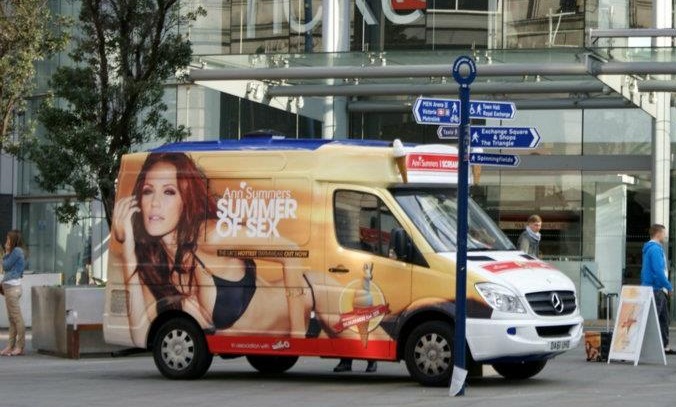 More info here: Sexy Uncovered
Involved: Ann Summers' copywriter John Yossarian (responsible for, in his words: 'photography, and had some creative, conceptual and logistical input').