Cables and wire tie Victoria Pendleton to London 2012 for EDF Energy
By Sharmee Mavadia on Tuesday, April 24, 2012
EDF Energy has definitely gone one step further in promoting it's sponsorship of the London 2012 Olympics by dressing British cycling heroine Victoria Pendleton in electric blue cables and wire for publicity.
EDF is the official electricity supplier of the London 2012 Games and yesterday underlined its commitment to a low carbon future that the electricity it will supply for the London 2012 Games will be matched by equivalent amounts of electricity backed by nuclear and renewable sources. Victoria is the ambassador for Team Green Britain, a movement founded by EDF Energy to help people work together to tackle climate change.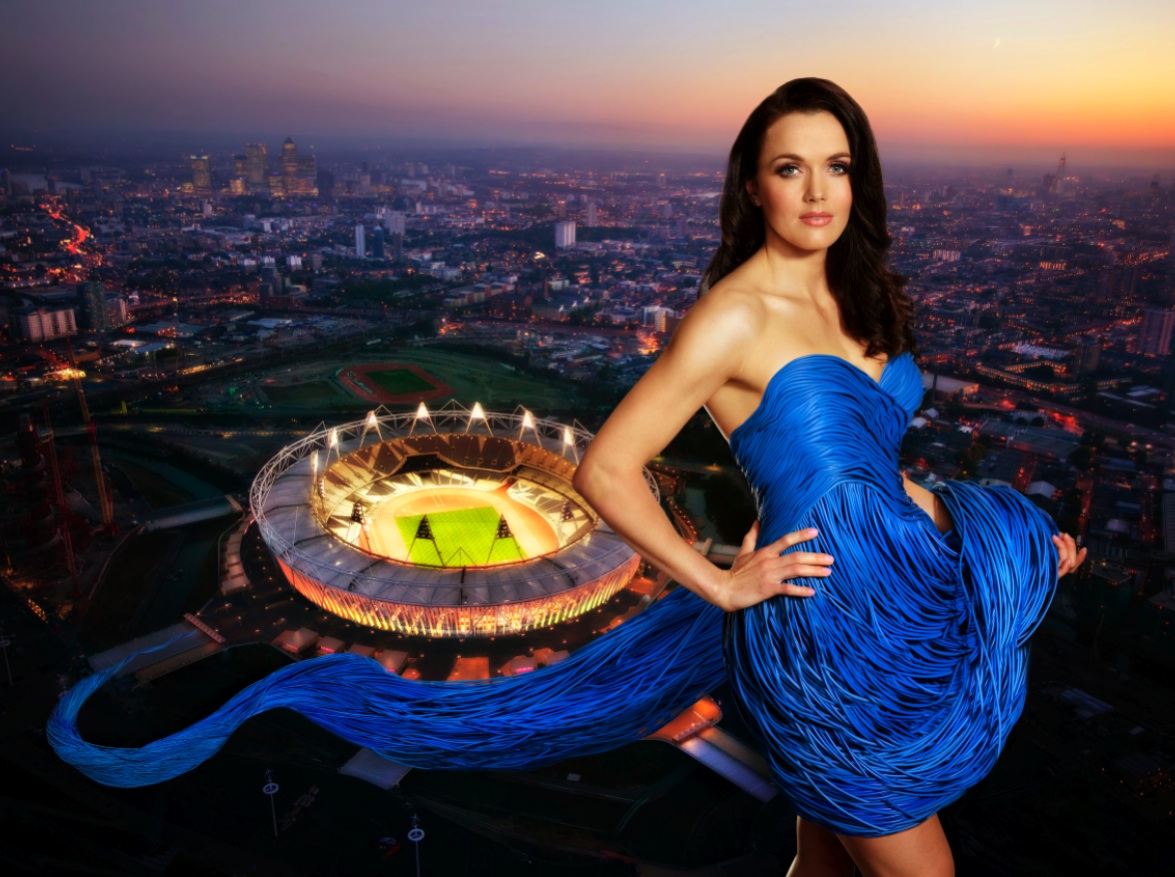 It's a clever photo campaign that uses cables and wiring to tie Victoria to the Olympic Stadium. She really did look electrifying!