Shop windows turned into speakers for @O2 outdoor media campaign
By Rich Leigh on Friday, March 16, 2012
O2 is using technology originally used by the US military in an outdoor campaign launching at the end of this month.
Disclosure: it's another (very cool) campaign from a client of ours, media company CURB, also behind the recent gender-specific ads for Plan UK you may remember.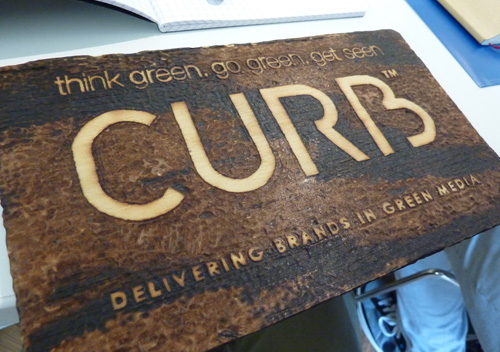 In shopping centres, outside certain stores and in bus shelters across the country, members of the public will walk into "sound showers", where they'll hear the song O2 has picked for the campaign – a cover of Malvina Reynolds&#0
39; 'Little Boxes'. To understand sound showers, just think of them like torch beams. You're either in the beam or not – and when you are, you're in the light. Walking into a sound shower is exactly the same, in that you'll only hear sound when you are within a certain space.
Also, when walking past certain shops, people will again hear 'Little Boxes' – as surface speaker technology will be used to turn shop windows into giant loudspeakers.
Sound showers ('parametric arrays', apparently) were originally developed by the US Navy and Soviet Navy for underwater sonar in the mid-1960s. It uses a mechanism that gives off low frequency sound and electrostatic speakers to create pools of directional sound.
The new campaign from O2 aims to try and drive the focus of the brand away from mobile phone tariffs and more towards other areas, such as tickets, money and charity events.
Source: Wired (and obviously, our own PR resources!)