Snickers Twitter campaign backfires
By Dave Puddle on Friday, January 27, 2012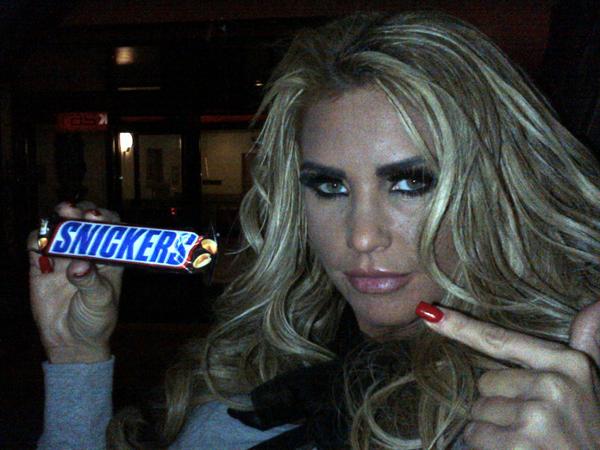 An elaborate Twitter campaign coordinated by Snickers featuring A-list stars, such as Manchester United footballer Rio Ferdinand, Knight of the realm and former England cricketer Ian 'Beefy' Botham and model Katie Price, has backfired after the Advertising Standards Authority (ASA) began  investigating the campaign after numerous complaints. And the trouble doesn't end there for the Mars owned franchise. The Office of Fair Trading (OFT) guidelines stipulate that celebrities endorsing a product must clearly state their affiliation so as not to mislead the public. Unfortunately for Snickers, Sir Beefy and co did not.
Suspicions of a Twitter hacking were aroused when @MissKatiePrice began tweeting about China's GDP and the Eurozone crisis. The glamour model has always used size to her advantage, however, this focus has always been more… chest-based, an approach seemingly masking an ample-sized intellect and awareness of global politics as well. Followers of footballer @rioferdy5 may have been equally surprised by his apparent passion for knitting.
But while the progress of England's central defender's cardigan certainly made a change from his online battle with Piers Morgan and his #stayonyourfeet campaign, all of the celebrities eventually ousted themselves, tweeting, "you're not you when you're hungry," accompanied by a photo of them holding the chocolate bar.
So was Snickers nuts coordinated these Twitter hijacks? (Sorry.) With regulators now breathing down its neck, parent company Mars may ultimately find the price of this stunt to be too high.