The world's first Welsh x Hollywood fusion menu
By Brooke Bolcho on Monday, October 2, 2023
Uber Eats has partnered up with Disney+ to create an exclusive Welsh x Hollywood fusion menu called 'The Wrexham Tastecourse' – This innovative menu comes in celebration of the series 'Welcome to Wrexham', making its return to the streaming giant this Autumn.
The seven-dish line-up brings together traditional Welsh cuisine with a touch of Hollywood's glitz and glamour, drawing inspiration from the football clubs' origins and its new co-owners Ryan Reynolds and Rob McElhenney.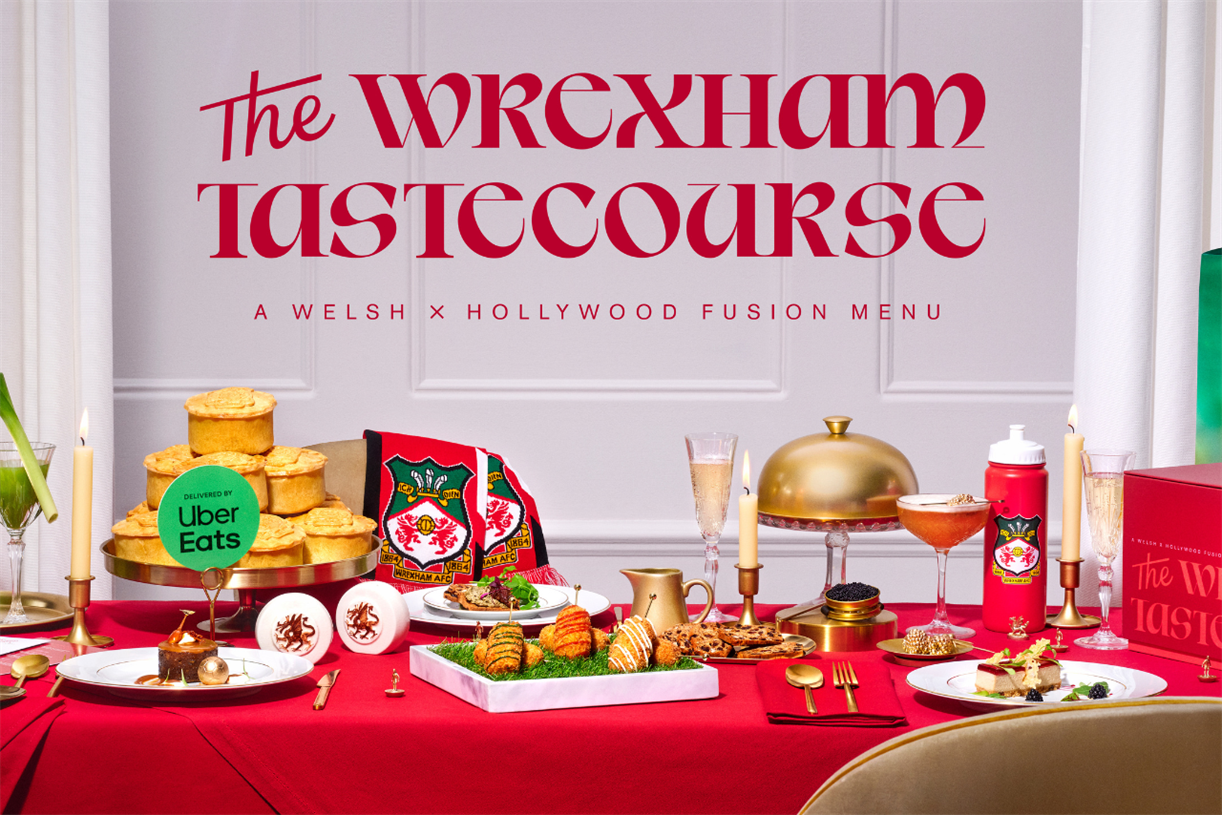 The free tasting menu dishes include a Leek Cleanse – Welsh Coast pâté made with smoked oyster and laverbread, to the Glamorgan Glam-Dog – a fusion of the American corn dog and Welsh Glamorgan sausage featuring Welsh leeks and lamb and served with truffle mayo.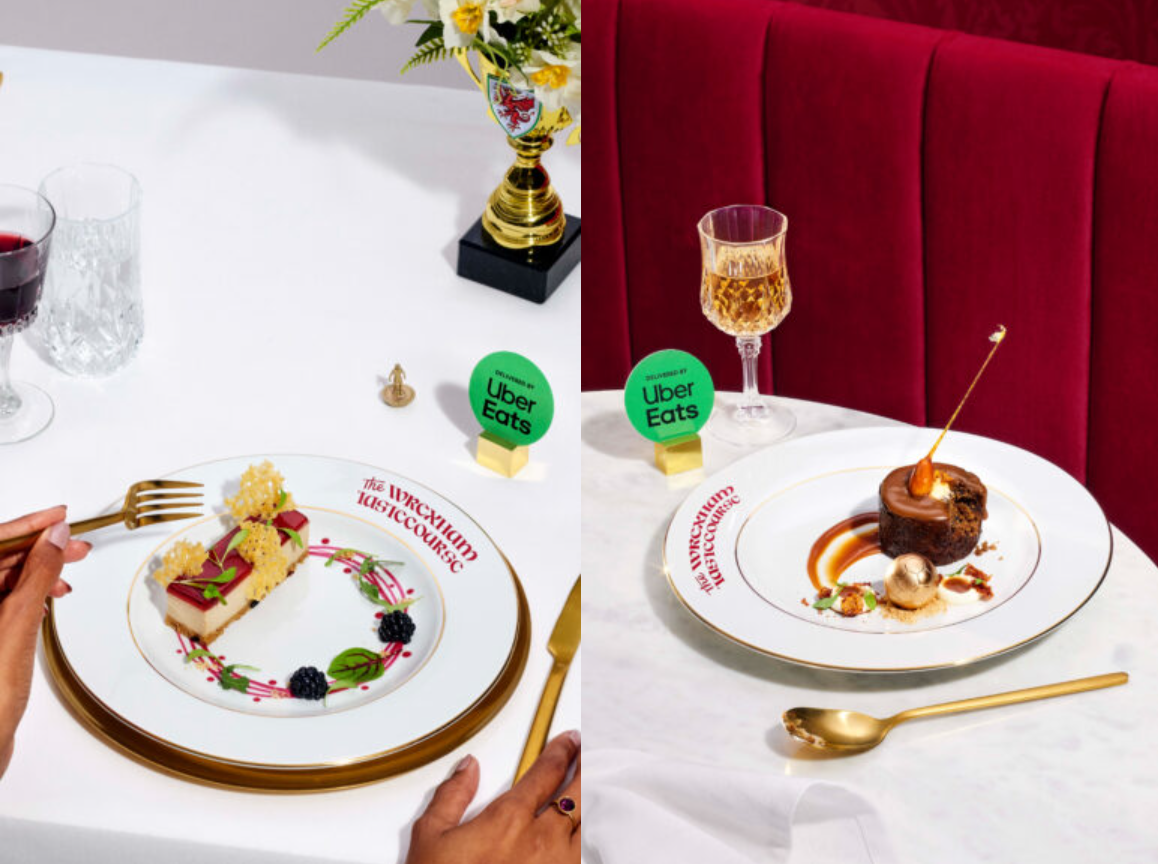 The campaign includes a collaboration with Adam Richman, who is renowned for his series 'Man v Food', as well being a huge football enthusiast. Richman journeyed to Wrexham to personally sample the menu, you can see his verdict of the menu here:
Matthew Price, Regional General Manager at Uber Eats for UKI and Northern Europe, said: "The Wrexham Tastecourse delivers some Hollywood flare to Uber Eats customers, delivering the ultimate culture clash to their doors. We know our customers love to watch Disney+ while enjoying their deliveries and I hope this new offering makes for the perfect meal to watch Rob and Ryan."