Dacia creates unique air fresheners based off top UK road trips
By Daisy Buzzel on Monday, October 23, 2023
Car manufacturer Dacia have launched a new range of air fresheners, based off the top UK road trips chosen by the British public including locations such as the North Coast 500, Cheddar Gorge and the Jurassic Coast.
New research conducted by Dacia revealed over nine in 10 Brits believe the UK has the world's best road trips. A list of best locations was then created by a panel of the best travel experts, which was put to the public to vote for the top drives.
A limited-edition range of air fresheners were then created based off the winning locations, with an aim to reinvent 'the new car smell' and transport the public to these beautiful landscapes – as Dacia prides itself on selling the perfect cars for outdoor adventures.
The range of scents include:
Scent-sational Highlands (North Coast 500, Scotland) –  a scent of earth and sea with pine trees, wild raspberries and subtle notes of haggis.
The Coastal Whiff (The Coastal Way, Wales) – seashore aroma with extra added daffodils and a faint undertone of brine.
The Jura-scent Coast (The Jurrasic Coast, England) – a seashore scent plus ancient fossils and ice cream.
Eau de Gorge-ous – (The Cheddar Gorge, England) – moss, rocks, thyme, geranium and grass, with gentle hints of cheddar cheese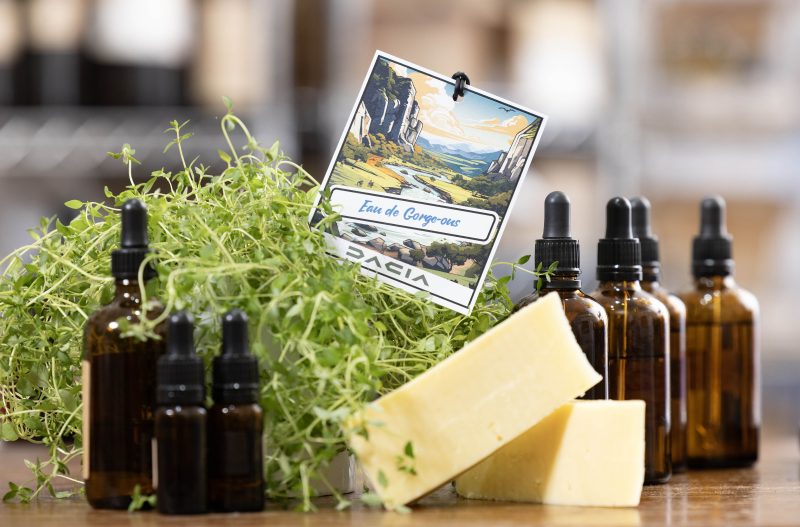 Luke Broad, Dacia UK Brand Director, said: "The UK is the ultimate playground for adventurous motorists. There's nothing quite like the refreshing aroma of the rolling hills, coastal wind and, er, cheese, to get you in the road trip mindset. Our custom range of air fresheners bring the essence of Great Britain's favourite destinations right into your car. It's Dacia's take on the 'new car smell'."