Tinder wants to help remove tattoos of your ex's name
By Brooke Bolcho on Tuesday, September 26, 2023
Dating app Tinder is joining forces with a tattoo shop to help people in amending their past romantic slip-ups – offering a service to remove tattoos of your ex's name.
Based on research conducted by Tinder, "79% of young singles' ink has a special meaning behind it or represents a particular relationship," describing it as "a walking canvas of commitment."
However, whilst many believe this to be a huge mistake, referring to the popular superstition that couple tattoos actually curse the relationship, 30% still consider it to be a genuine romantic gesture.
Claudio Traina, the lead artist and owner of Sixty Ink, suggests that if you're someone who possesses an old couples tattoo, you're definitely not the only one (or last one). He remarked that "We've seen many couples come into our salon to get matching tattoos with their significant other only to break up".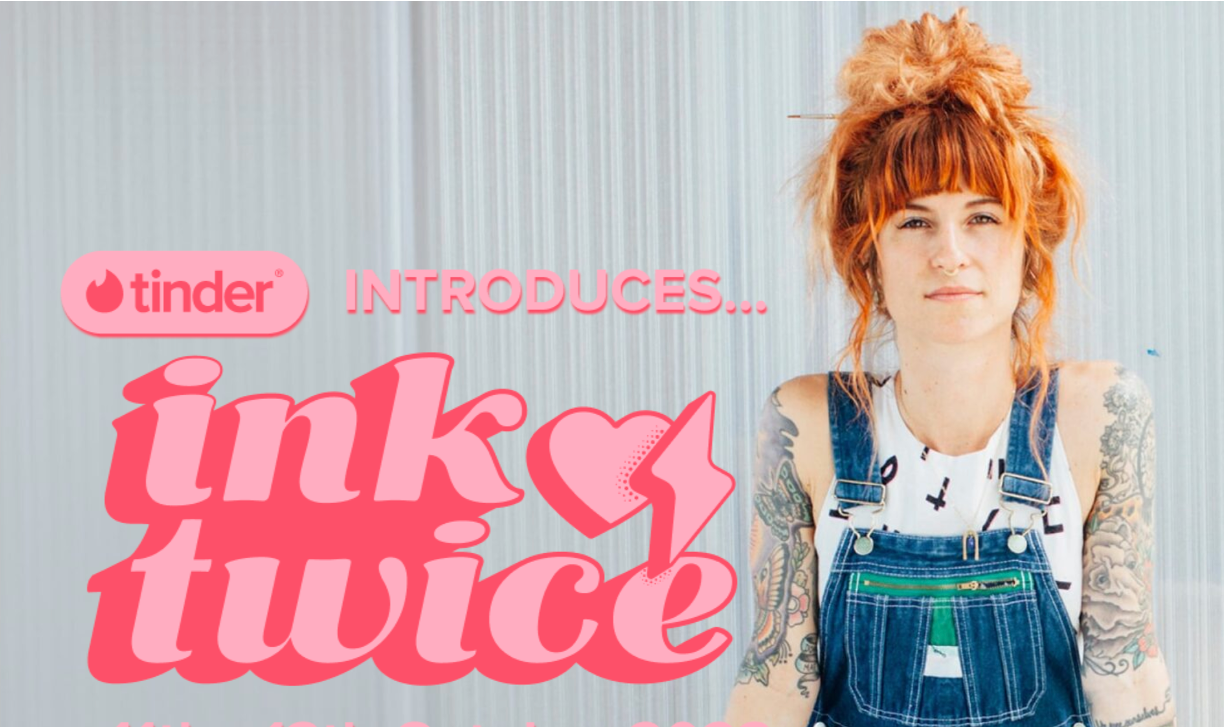 Tinder will be taking over the Sixty Ink studio in London from October 11 to October 13 to help singles let go of old memories and step forward into new beginnings, one tattoo transformation at a time.
Traina puts it best, saying that "It's all about rocking that fresh ink and getting back out there to date with confidence. So let's cover up the past and start a new inked-up chapter in your dating journey."
Make sure to always 'ink twice' before getting those couples tattoos!