Unilever is held to account with a protest billboard
By Jack Longrigg on Tuesday, July 4, 2023
The Ukraine Solidarity Project has erected a sizable billboard outside Unilevers London HQ while the company still ­trades inside Russia.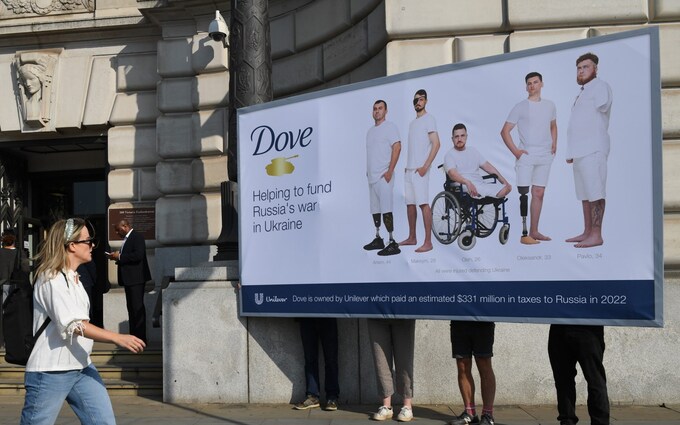 Spoofing Dove's iconic 'Real Beauty' ads, the billboard featured pictures of wounded Ukrainian soldiers along with the slogan: "Helping to fund Russia's war in Ukraine."
Below that was another for those who hadn't quite understood the message. "Dove is owned by Unilever which paid an estimated $331m in taxes in Russia in 2022."
With many large companies still trading in Russia, has Unilever been unfairly singled out? Or is it their high ethical standards portrayed to the public which has made them a target?