Street art revolutionising the street vendor
By Tiger on Wednesday, July 12, 2023
This campaign by the Big Issue Group (BIG) harnesses street art to redefine the negative perception of street vendors of The Big Issue.
By decorating the outside of a building to look like a shopfront the campaign dismantles the barriers of prejudice that dissuade potential customers from engaging with the vendors. Moreover, it serves as a reminder that these individuals are not anonymous workers on the street but entrepreneurs running their own business.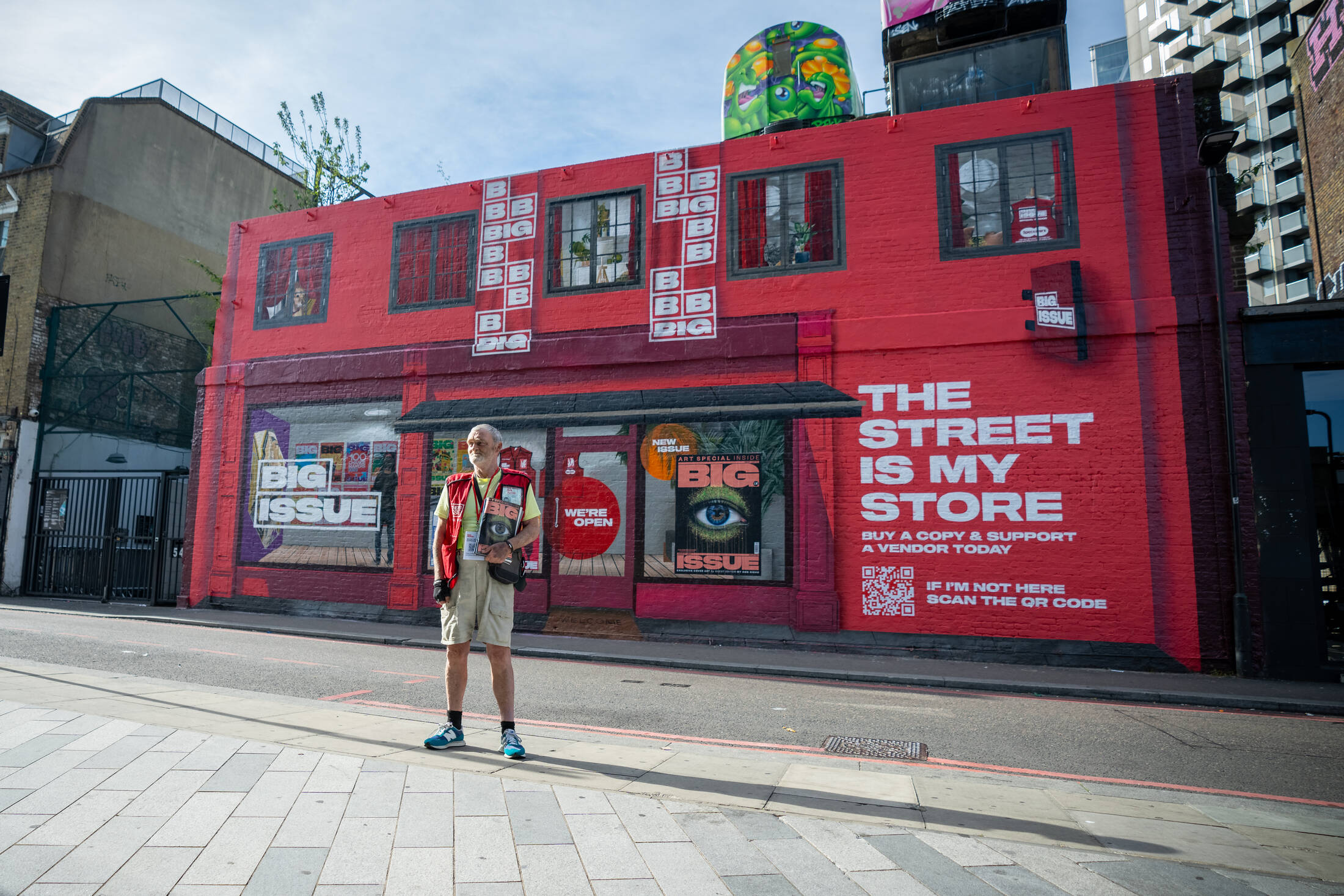 Leveraging the freedom of street art, BIG incorporates the new digital way of purchasing the big issue with a QR code painted onto the building.
This is even more important in the current climate of the cost-of-living crisis in which the amount of Big Issue sellers have increased by 10% in the last year. It encourages the public to uplift these individuals, fostering empathy, solidarity, and appreciation of the beauty of street art.