'Oil Your Neck' beer drinkers!
By Brooke Bolcho on Monday, July 10, 2023
Summertime is all about basking in the sun and enjoying some refreshing beverages but all too often we forget to protect our skin from the harsh UV rays.
Beavertown Brewery has taken it upon themselves to help curb the outdoor drinking curse by venturing into the world of skincare and developing the first-ever sunscreen tailored specifically for beer drinkers after a study found that pub gardens were among the most common locations for sunburn.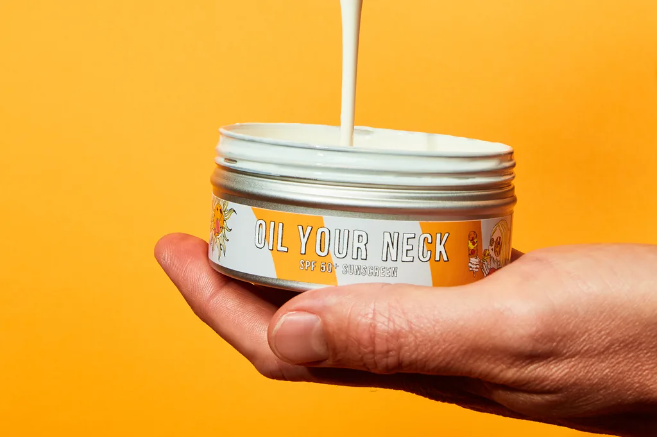 Recent research from a group of 2,000 adults by the brand found that only 18 per cent always wear protection when enjoying a summer drink whilst over one third (37 per cent) have previously been burnt while sitting outside in a pub.
The face, neck and shoulders were the top three areas most likely to turn red and sunburnt which motivated the brand to protect their customers and fellow drinkers.
Tom Rainsford at Beavertown Brewery said: "We wanted to make sure Brits have the most enjoyable summer possible so we're installing free dispensers and giving away thousands of free sunscreens across the UK."
The CEO and founder of Melanoma UK applauded the brewery for raising awareness of sunscreen usage and sunburn prevention.
Credit: Here Be Dragons