Anya Hindmarch's Ice Cream Project Returns for Second Year
By Emma Leahy on Friday, June 23, 2023
The Ice Cream project by British designer Anya Hindmarch is back by popular demand for the second year running.
Famed for its unique frozen serves, the project will return with some old favourites, such as Ketchup and Soy Sauce, in addition to a host of new flavours from some of Britain's (and Anya's) best-loved brands, including McVitie's, Birds Eye, KP and Kellogg's.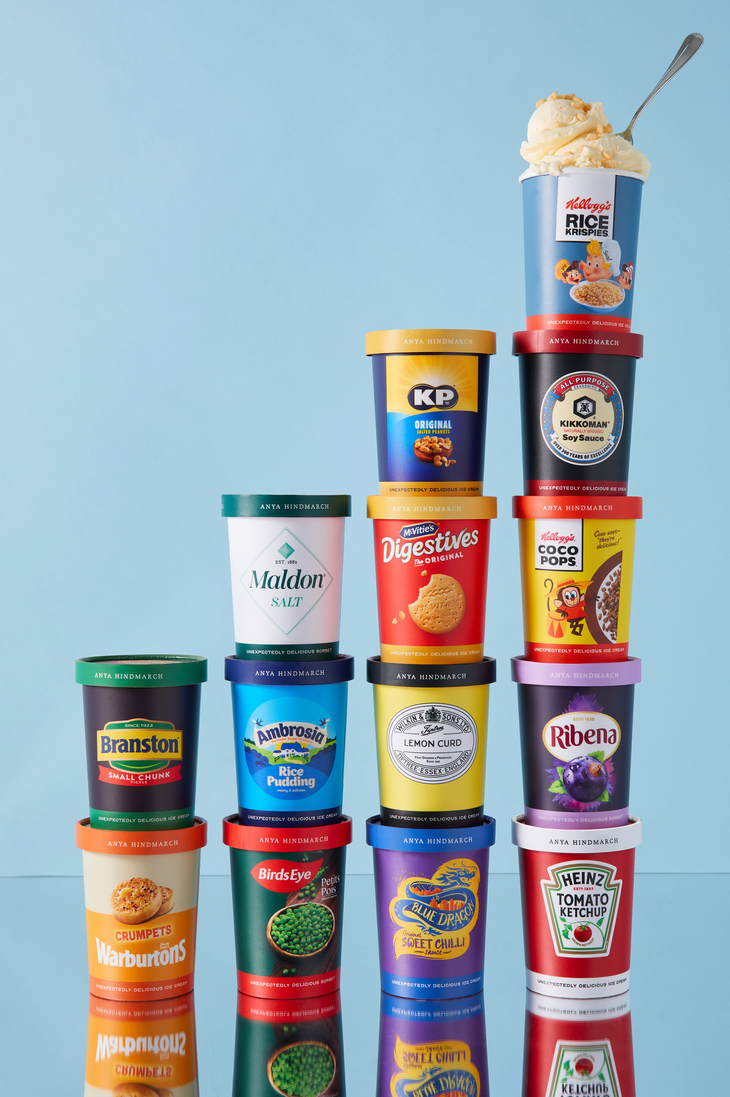 Sold by the scoop for £3.50, you can try the sweet and salty crunch of a McVitie's Digestive biscuit, the comforting taste of Ambrosia Rice Pudding – or opt to go bold, with Branston Pickle (complete with tangy chunks) or Birds Eye Petis Pois.
Those of a daring disposition can also mix and match their scoops for a truly unique flavour combination…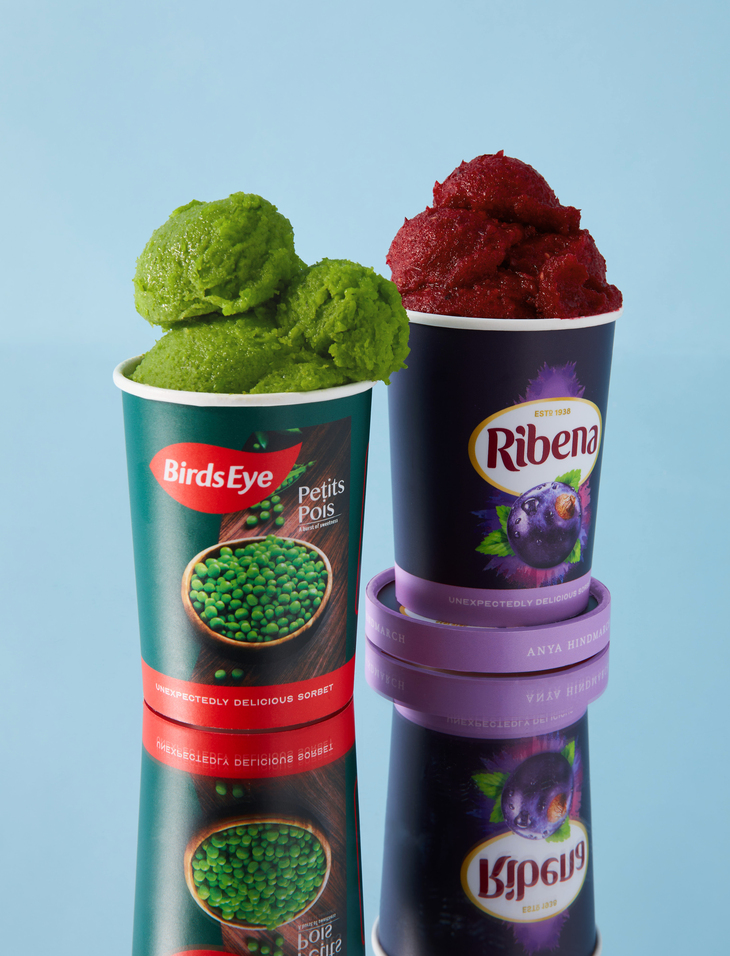 And, if you find a flavour you really love, you can buy a full sized 500ml limited edition tub for £15.
The Ice Cream Project opens from the 29th June in Belgravia and runs throughout summer.