Giant mural of 687 high-vis vests created to represent trade suicides
By Staff on Friday, May 19, 2023
A 12m tall artwork of 687 high–vis vests has been unveiled in London to represent the annual number of tradespeople who die by suicide in the UK.
IronmongeryDirect and ElectricalDirect created the display to give mental health higher visibility during Mental Health Awareness Week.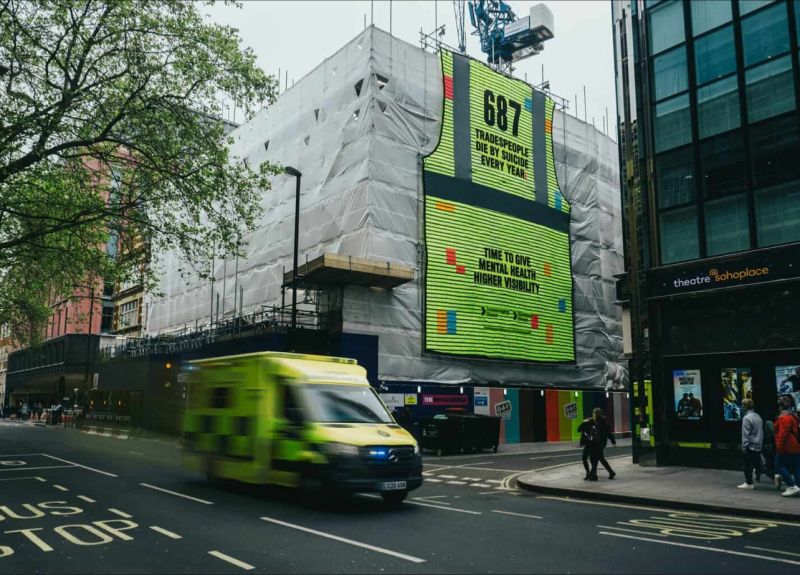 According to the report – 84% of tradespeople don't feel comfortable talking about their mental health, so the companies partnered with Basildon Mind and are donating over £5,000 to support their services.
Rebecca Bishop, co–founder of Elite Building, urged tradespeople to speak out about mental health, saying: "Tradespeople need to understand that they are never alone. We need some brave people to step up and share, which then might encourage others to do the same."
Dominick Sandford from IronmongeryDirect and ElectricalDirect said the artwork encourages open conversations around mental health and supports those who may be struggling.
Agency: Jaywing