GambleAware launches 'crushed' billboard to raise awareness of gambling harms
By Emma Leahy on Tuesday, May 23, 2023
A new 'crushed' billboard from charity, GambleAware, has been unveiled in London to help show the impact of gambling addictions.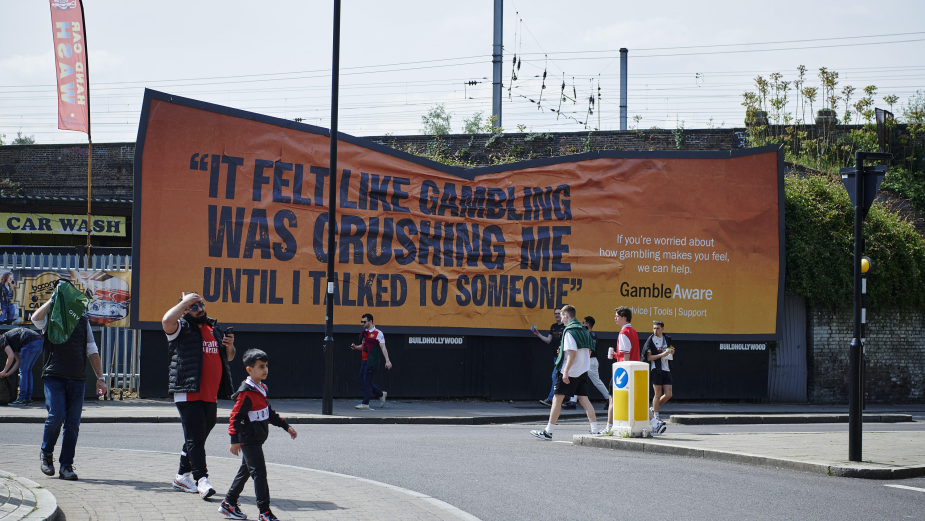 The crumpled billboard went live outside of the Emirates Stadium to coincide with a weekend football match, and was unveiled by former Arsenal player and mental health advocate, Paul Merson – who has openly spoken about his own struggles with a 35-year-long gambling addiction.
The stadium location was chosen after research revealed people in London were twice as likely to experience problems with gambling compared to the rest of Great Britain. Two-thirds of Londoners also admitted they wouldn't talk about a gambling addiction, because of concerns around stigma.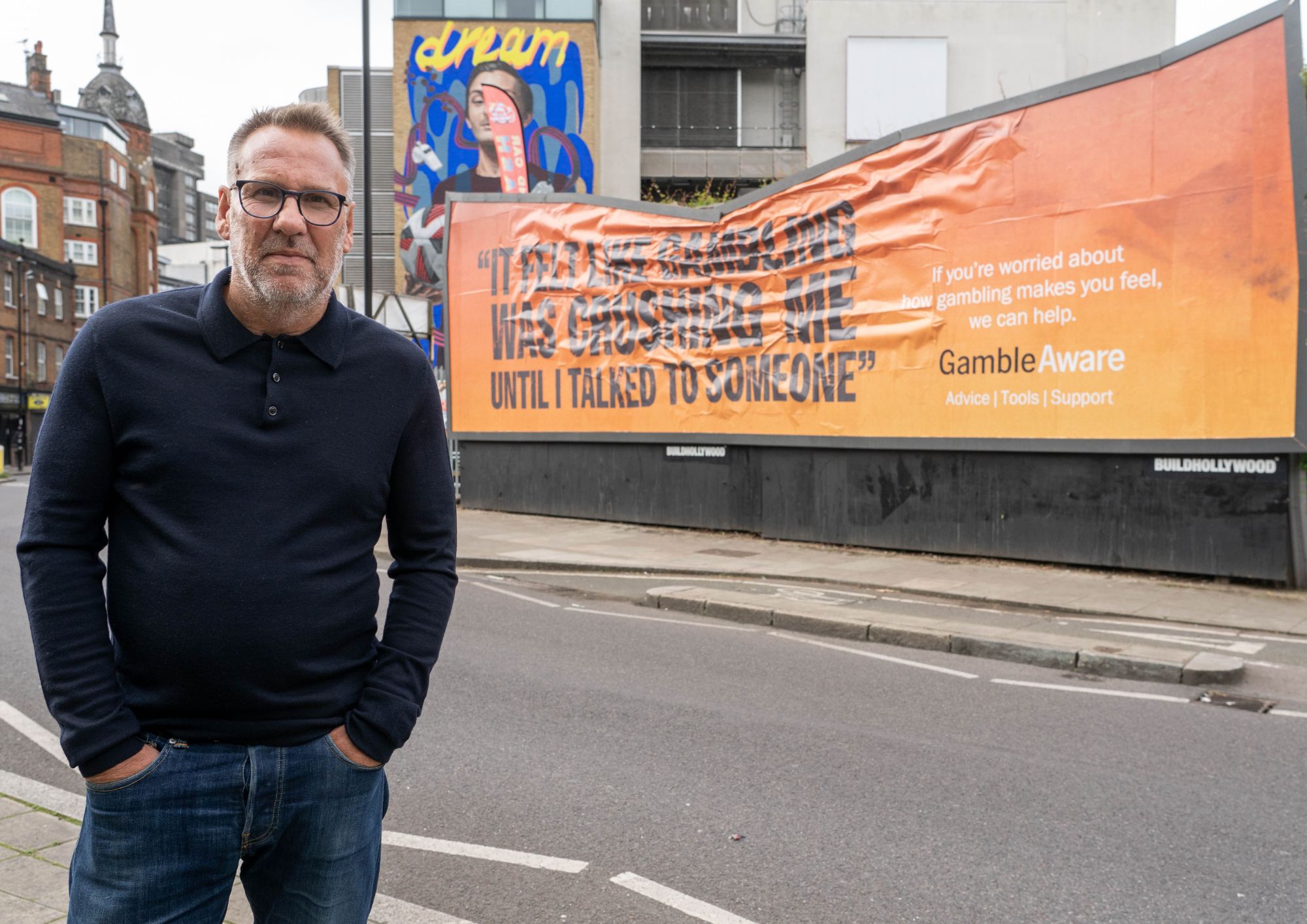 Alongside the crushed billboard, the charity created a series of beer mats, which highlighted the different ways gambling can make an individual feel. These were then placed in pubs around the Emirates stadium to encourage football fans to start an open conversation about gambling with friends and family.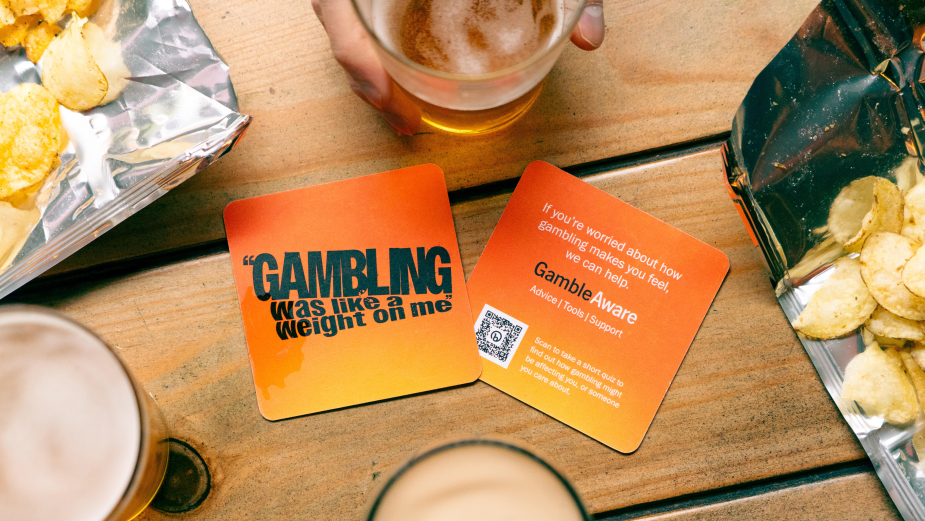 Both activations form part of a wider campaign from GambleAware, to help reduce the stigma associated with gambling addictions, and encourage more people to talk.