Subway launch Creme Egg Sandwich for Easter
By Staff on Wednesday, April 5, 2023
Subway and Cadbury have partnered to launch a limited-edition sandwich like no other – a SubMelt made with Cadbury Creme Egg.
The cracking collab has created the ultimate savoury-sweet treat to kick off the Easter weekend and fans are egg-cited.
According to the sandwich chain the barmy sarnie, made with Cadbury Creme Egg is 'golden toasted on the outside and deliciously gooey on the inside.'
Sandwich Artists™ at Subway perfected, pressed and toasted the Sub that oozes delicious, melted milk chocolate and soft fondant.
The collab was devised and delivered by creative agency Taylor Herring.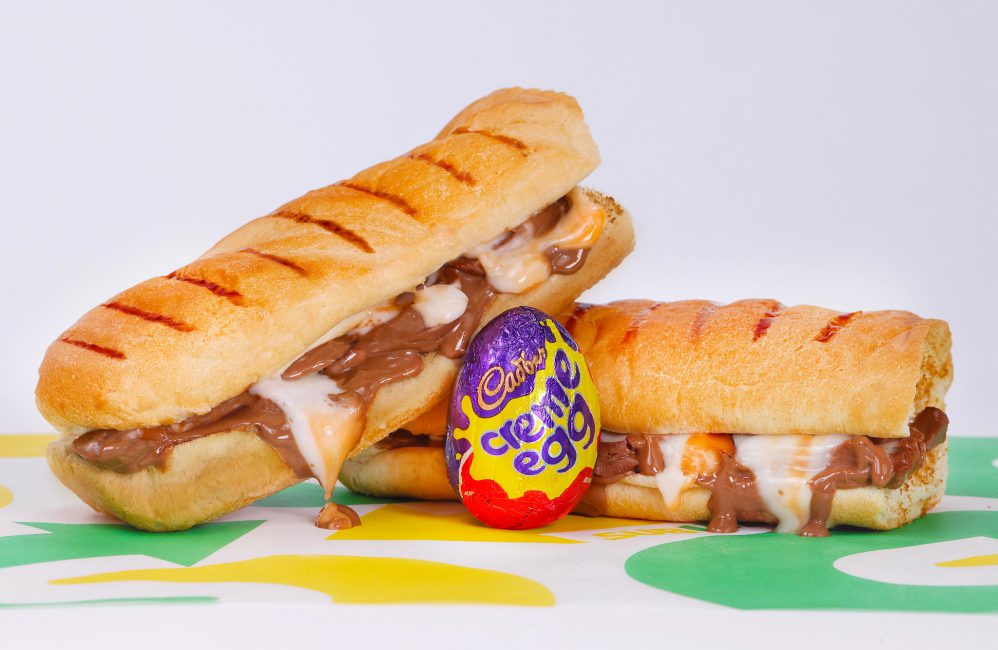 The limited-edition SubMelt made with Cadbury Creme Egg will be available for free in select restaurants across the UK for one day only on Friday 7th April.
View this post on Instagram
Did we mention it's FREE – this is no yolk!
Rusty Warren, Senior NPD and Product Innovation Manager, at Subway, said: "We're delighted to have collaborated with Cadbury this Easter. Our Italian White Bread and Cadbury Creme Eggs make the most flavoursome combination – a perfect seasonal treat! All the team at Subway are especially excited to see how those Subway fans with a sweet tooth respond to this delicious SubMelt."