Nurofen highlight the dismissal of female pain with a series of fake product labels
By Rupert Cole on Friday, April 14, 2023
Health brand Nurofen have launched a campaign highlighting how women's pain is often dismissed by friends, family, and healthcare professionals.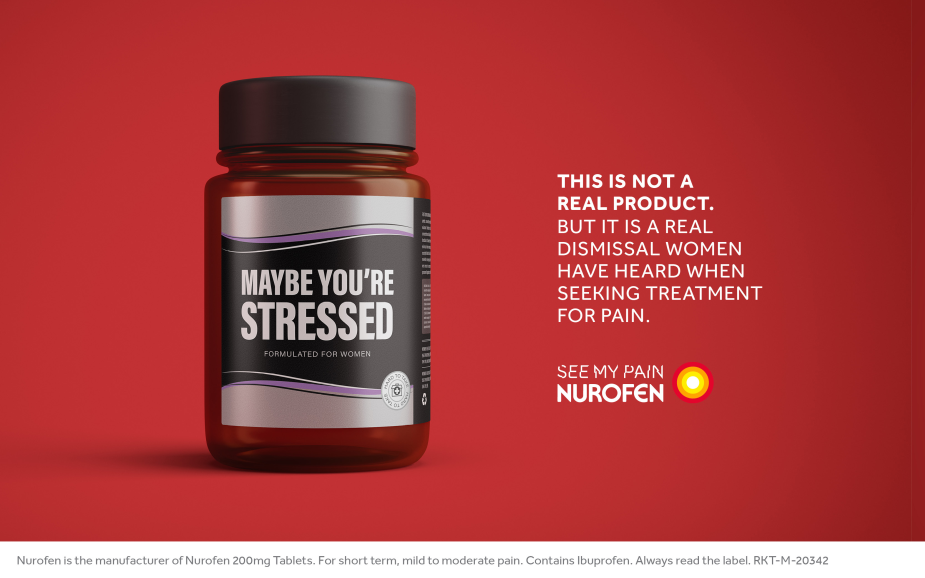 The campaign comes off the back of research done by Nurofen which revealed that pain that women feel is more poorly understood and mistreated than men's pain. 50% of women surveyed reported feeling ignored or dismissed by their GP regarding pain, compared with 36% of men. This has been dubbed the 'gender pain gap'.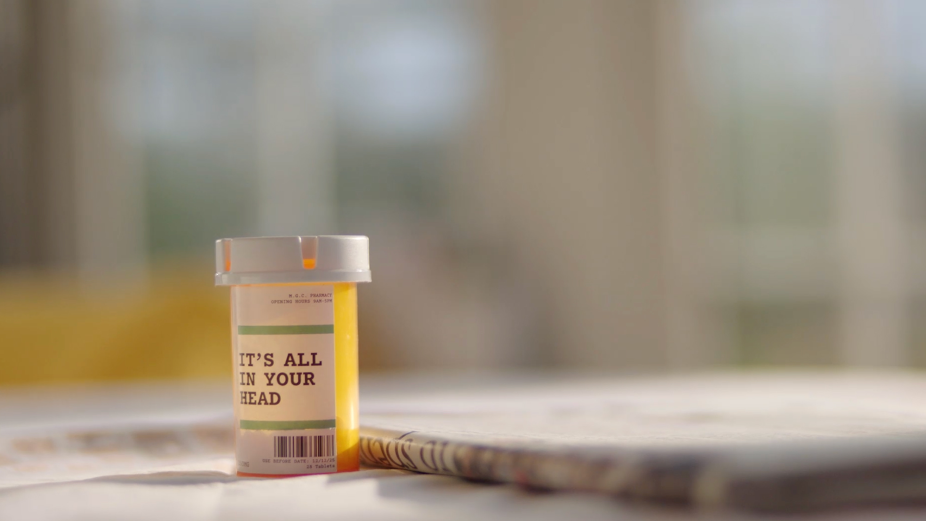 As part of their effort to highlight the gender pain gap, McCann London (the agency behind the campaign) organised an event in honour of International Women's History Month. At the event, they handed out Nurofen's Gender Pain Gap Index Report inside fake medicine products, such as pill bottles and packets of plasters, which can be seen in the campaign imagery.
This is just one part of Nurofen's broader 'See My Pain' campaign which will take a deeper look into women's pain stories with nine different topics, in partnership with the Guardian.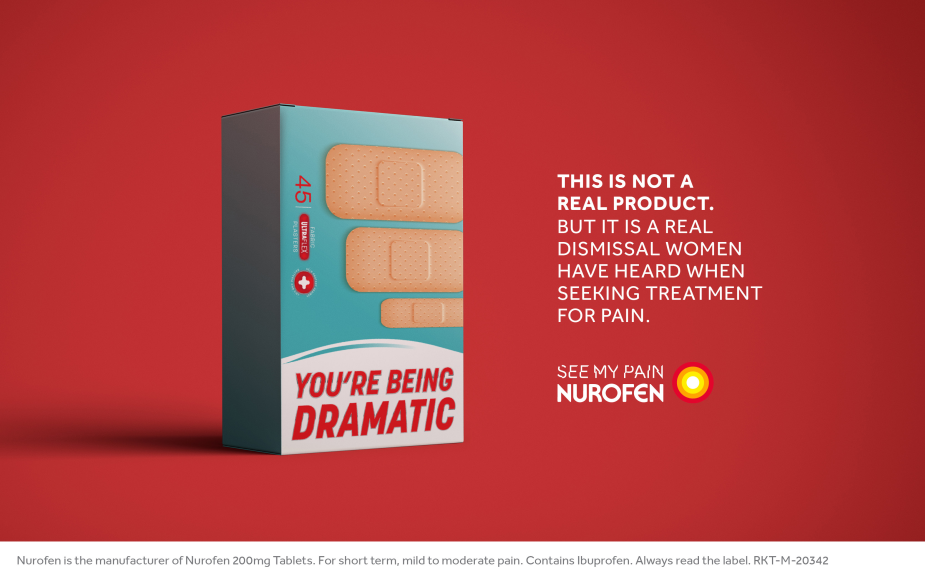 Ruth Boulter, creative director at McCann London, said: "Behind this campaign are thousands of conversations with the 1 in 6 women who experience severe pain every single day. We hope this campaign serves to be a platform for their lived experiences, acknowledgement for the times their pain has been dismissed, and as validation that they deserve help and support."