BA Holidays' 'out of office' emails remind Brits to switch off on holiday
By Zara Wilson on Wednesday, January 11, 2023
At a time where most of us are thinking about or planning that next holiday, British Airways are encouraging people to take their holiday seriously in their new campaign.  
British Airways Holidays have posted a series of playful "out-of-office" emails in different locations around the UK. Acting as a pleasant reminder that your holidays are more than just a frivolous luxury.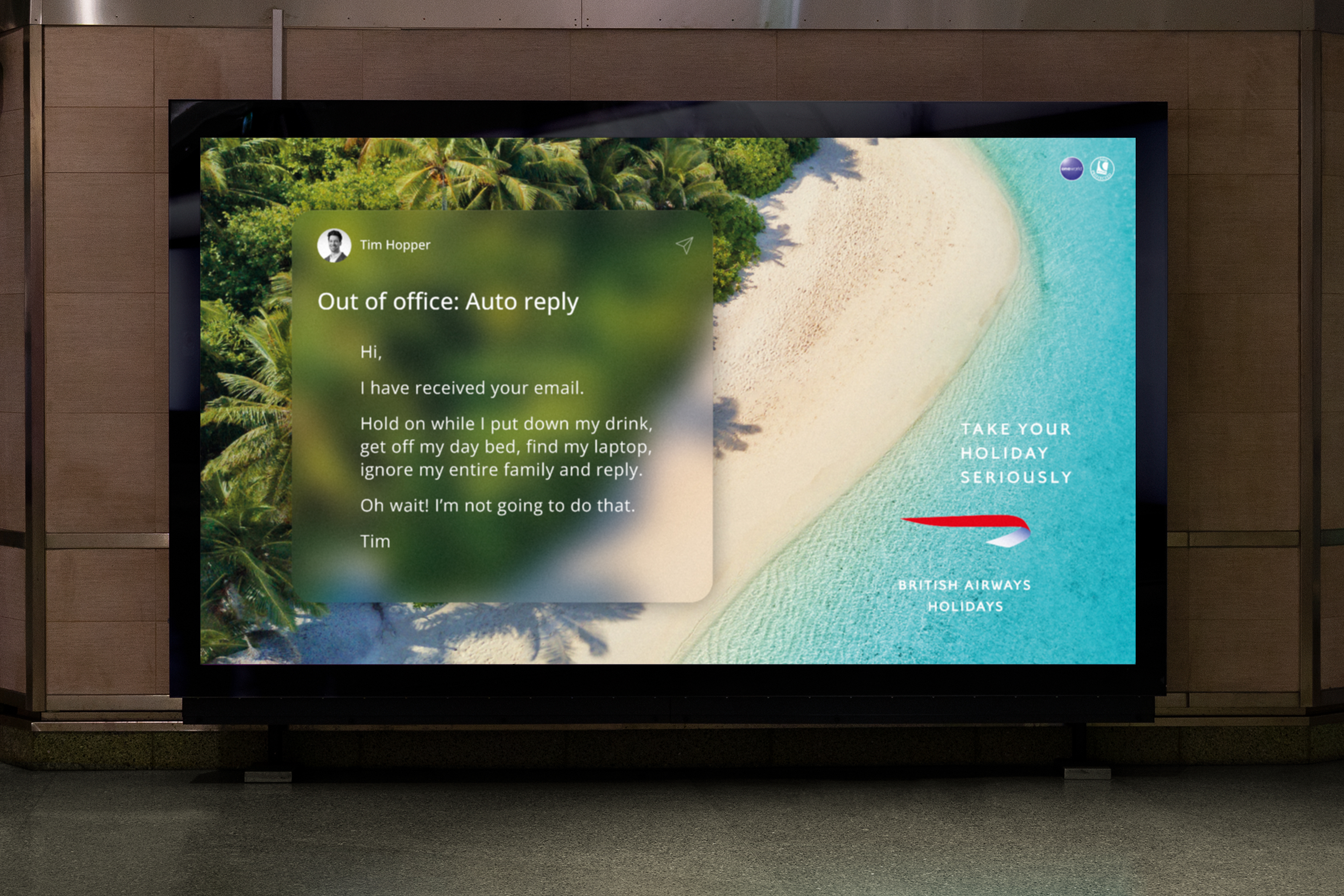 The "Take your holiday seriously" campaign created with Uncommon Creative Studio displays realistic out-of-office emails, such as Hi there, I'm out of office atm. Replying to your email is on my list of things to do. Just below licking a jellyfish. India. 
Another reads:  
"Hi there,  
I have received your email. I have printed it off. And now I'm using it to light flaming cocktails for the whole bar.  
Best, Lucy."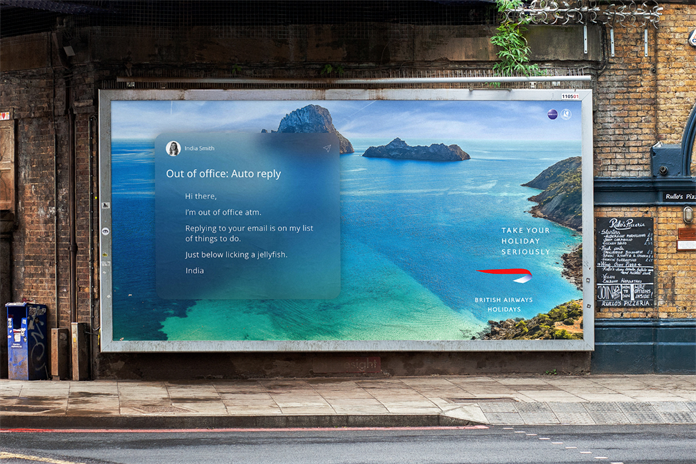 According to YouGov, almost half of UK working adults have checked their work email while away on holiday. British Airways claims according to a 40-year study by the European Society of Cardiology that not taking time off can shorten life expectancy.  
The campaign is running in London and South-East England with a series of TV ads urging Brits to make the most of their all-important time away from the day job.