Quality Street open gift wrapping pop-up in London
By Joshua Djaba on Monday, December 12, 2022
If you're anything like me, then Christmas time can cause a lot of very specific anxiety. Namely, the fear that everyone will realise just how dreadful I am at wrapping gifts.
For those of us suffering with this very unique form of overthinking, we finally have a saviour. Quality Street is coming to our rescue with a dedicated gift-wrapping pop-up in Soho, London on December 21st. Finally, I can confidently place my present under the tree, with no fear of getting that 'who the heck wrapped this?!' comment once again from the family.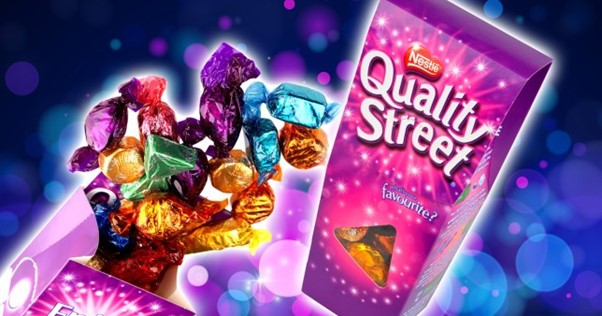 Keeping with the brand's recent switch from cellulose to the more eco-friendly recyclable paper wrappers in its products, the wrapping used at the pop-up will work on the same ethos.
At the station, there will be limited-edition wrapping paper too – and while we don't know what it will look like, we can imagine purple will feature heavily.
And if you just can't wait until the 21st, TikTok wrapping sensation, Sophie Liard – also known as The Folding Lady – will be at the pop-up, wrapping presents and sharing her top tips, so you can learn a thing or two while watching a pro do the job.
There's bound to be chocolately treats up for grabs, too. What a wonderful way to spend one of the nights before Christmas!
The pop-up takes place from 12-7pm on December 21 at 68 Old Compton Street, London, W1D 4UN.