Dove teams with Epic Games to address gaming's lack of diverse female avatars
By Joshua Djaba on Tuesday, October 4, 2022
Dove have joined forces with Fortnite creators, Epic Games, to address the overwhelming lack of diversity among female avatars in video games.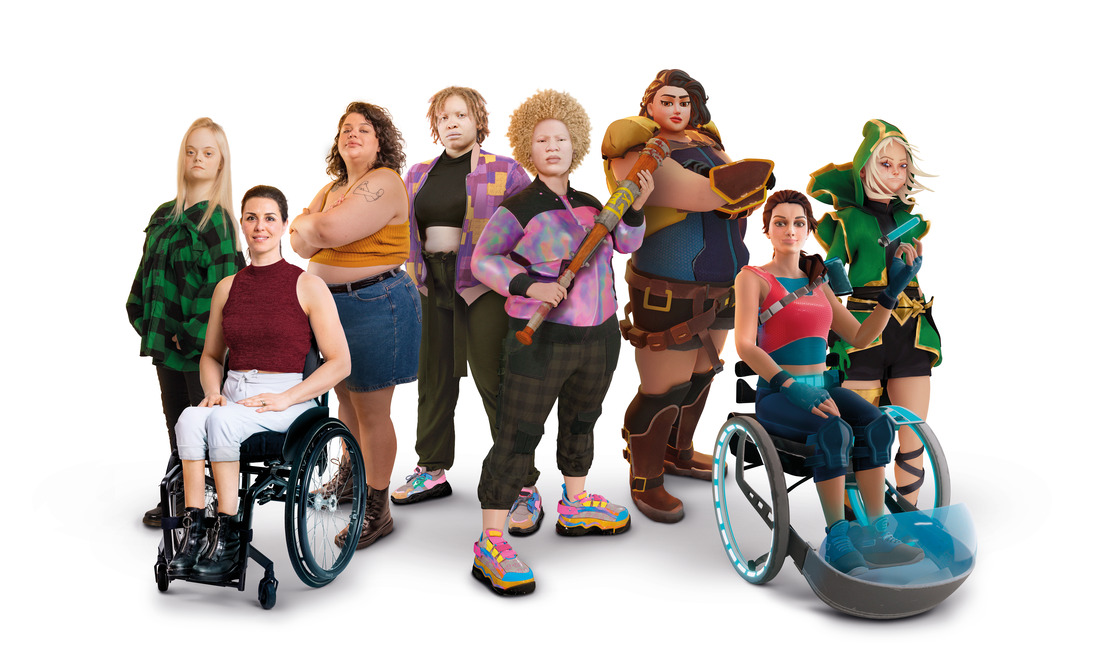 After discovering that 2 in 3 female gamers don't feel well represented in gaming characters, Dove has partnered with Epic Games' Unreal Engine's education team and Women in Games to create a series of avatars that reflect the spectrum of players.
The 'Real Virtual Beauty' campaign was inspired by Dove's own research, which discovered that many young girls' self-esteem is being negatively impacted by the current lack of diversity among avatar characters. Most gamers will be well acquainted with the 'Lara Croft' style female avatars, but will be much harder pressed to name female game characters which represent much wider diversity among avatars.
The campaign film shows a group of women who are challenging the status quo of video games and questioning why they are being shown characters which look nothing like them, with the shared call to action ringing: 'Let's make virtual beauty, real'.
The discrepancy in representation between male and female avatars is made all the more blatant with games such as the NBA 2K series famously allowing gamers to design completely customisable male avatars, making Dove's campaign timing ever more apt.
"Dove believes that beauty should be a source of confidence, not anxiety, in every aspect of life, both real and virtual," said Leandro Barreto, vice president at Dove Global.
"Although the games industry has made significant strides to become more inclusive, progress needs to be accelerated to challenge the narrow definitions of beauty still visible in the virtual world. We hope to make a real impact on the millions of women and girls who are spending their free time playing games."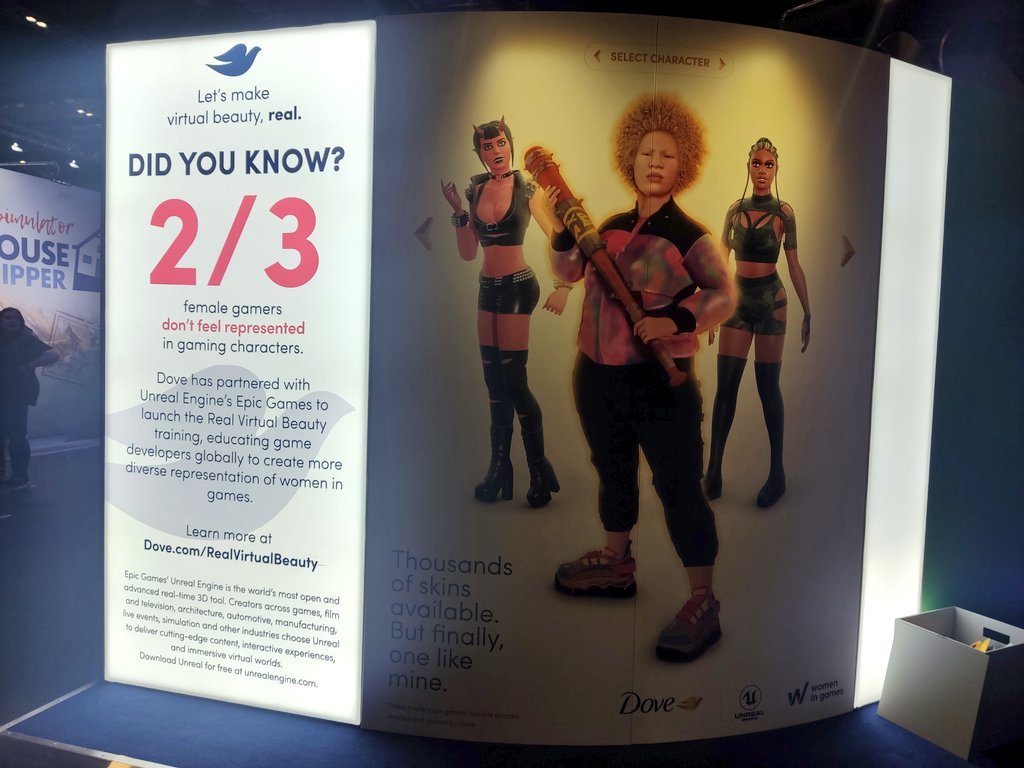 To coincide with the video, there will be a series of projects such as the Real Beauty in Games Training Programme that hopes to help broaden representation and redefine how women and girls are symbolised in games.
"The toxic role that television or movies used to play in culture is now often experienced in the world of gaming. From a very young age, millions of girls are exposed to the negative stereotypes of beauty that games can portray," added Tomás Ostiglia, executive creative director at Lola MullenLowe Madrid.
"The Dove Real Virtual Beauty project demonstrates how difficult it is for women and girls to see real representation in the world of games, but with the creation of avatars that are diverse and inclusive there is a solution to this issue."
Launched during the EGX gaming event in London, the campaign will be supported by outdoor and social activations.