Back Market revive old gadgets to prove cats aren't the only ones with 9 Lives
By Joshua Djaba on Monday, September 26, 2022
The myth of cats having 9 lives is nearly as old as time, but did you know they aren't the only things that can cheat death?
Back Market, a marketplace for reselling reconditioned electrical goods, has launched its first international brand campaign, highlighting that your old gadgets are just as good at resurrecting as the famed felines.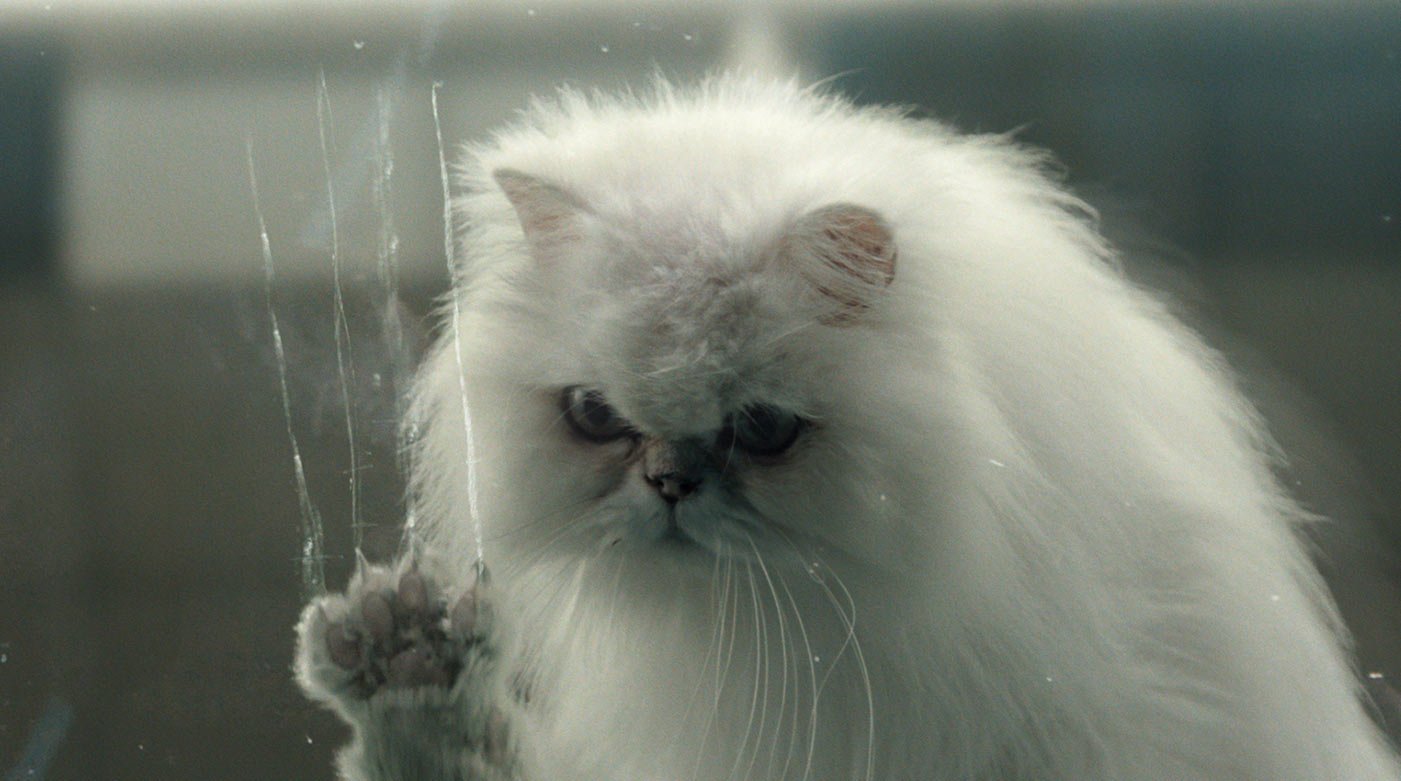 Phones, laptops, appliances and more are among the electrical gadgets which Back Market purport to be able to revive, allowing users many more lives on their gadget before switching to their next purchase.
Created by Buzzman, the campaign draws on the legend to convey the message that we all have the power to reduce the environmental impact of electrical waste through some simple (and cheaper) steps.
The short film was directed by Tom Kuntz of Old Spice, and draws on techniques pioneered by the master of suspense, Alfred Hitchcock, to depict a feline uprising against second-hand goods to protect their status as the sole representatives of multiple lives. Think Clash of the Titans but a bit less… titan-y.
The pets stage a guerilla war against phones, tablets and laptops, all building up to the climactic final battle which sees a massed assault on a refurbishing workshop. This covert activity culminates in a reveal of the brand's new 'Hello Again' signature.
Airing across Europe on TV, digital and cinema, the campaign is supported by social media activity and posters through to 2023.
"To amplify the conversation around refurbished technology, we knew we had to create an unconventional campaign," said Vianney Vaute, Co-Founder and Chief Creative Officer at Back Market. "Refurbished technology reduces the impact of e-waste and helps close the digital divide by offering people access to high-quality technology at affordable prices. To ensure that awareness of these benefits penetrates mainstream audiences, we created our 'Sorry Cats' campaign. By depicting cats revolting against refurbished technology to retain their position as the only ones with multiple lives, we aim to raise awareness of the fact that technology now has multiple lives too!"
Julien Levilain, Managing Director at Buzzman, explained some of the creative challenges accompanying the campaign. "It's ecological, it's economical, it's the future of consumption. But it is also quite complicated from a consumer standpoint. It's not new, but it's not second hand either. How can we make it easier for people to get the real value of it—and convert their good intentions into a real change in their tech consumption habits?"