Feast your eyes on the world's first Peperami Wedding
By Catriona Barnard on Friday, August 19, 2022
On August 11th, Leeds based couple Francesca Brooke-Fenton and Luke Hindmarch tied the knot at their very uniquely themed nuptials as Peperami's integrated communications agency, Forever Beta and Spider gave this lucky couple a wedding to remember.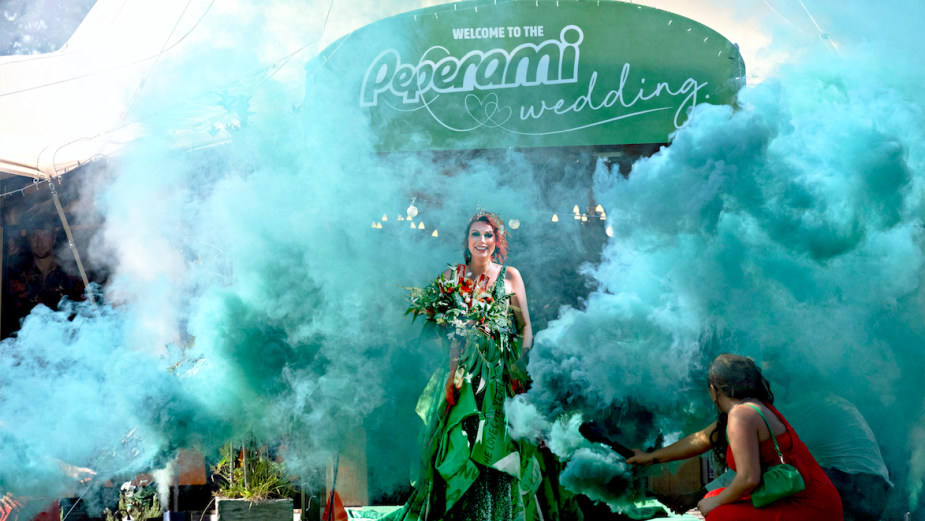 The event had all the classic features of a wedding such as the bride's dress, decorations and wedding cake, however all with featured Peperami twists! Francesca, the bride walked down the aisle in a custom-made emerald green dress with a train adorned with the Peperami Animal. The Groom wore a grey suit but accessorised heavily with Peperami items such as a with green tie with the Peperami animal on it.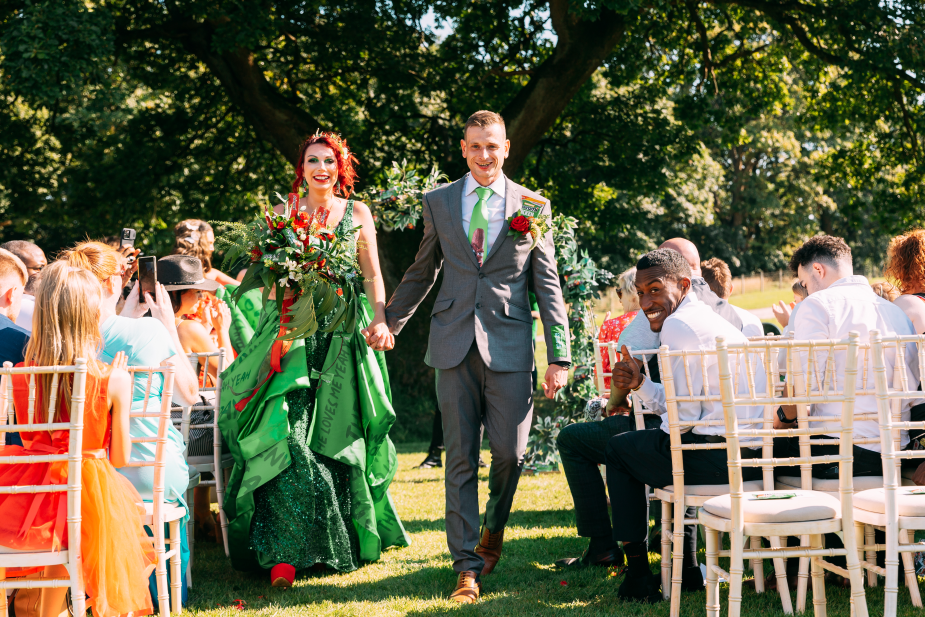 The guests were treated to a feast of plates filled with Peperami products so that they could experience the whole range on offer. Even the wedding cake was cleverly disguised to look like Peperami Slices from the outside, hiding the traditional wedding cake inside.
The Groom, Luke Hindmarch, said: "We have always wanted to do something a bit crazy, we are just like that but never thought we had the guts to do it so Peperami definitely pushed us out of our comfort zone. The brand played a big part in the start of our relationship, we're both genuinely in love with the snack, so it made perfect sense to us to have it become centre stage for our big day."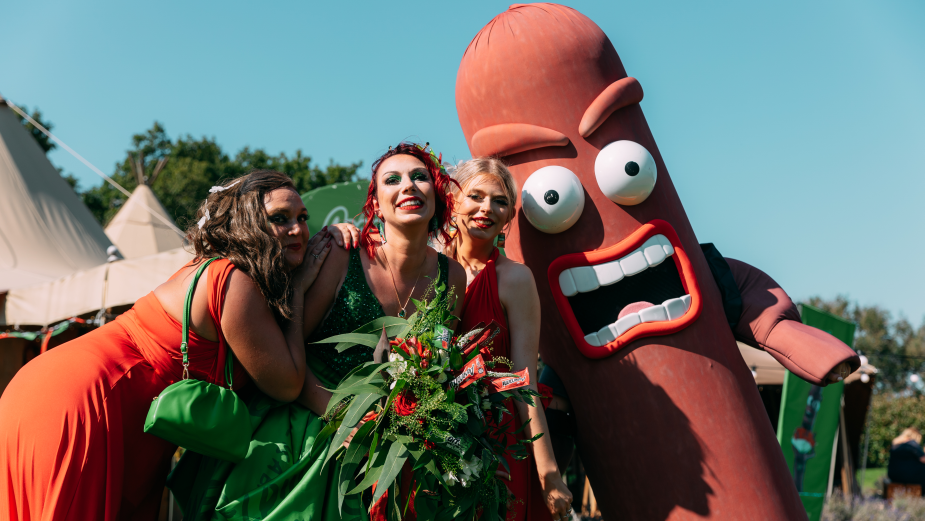 Forget the boring conventional bouquet toss at the end of the evening, this bride used a giant catapult to launch her Peperami product filled bouquet across Tipis at Riley Green where the wedding was held. Social media star and rapper Yung Filly was one of the guests in attendance at the iconic wedding.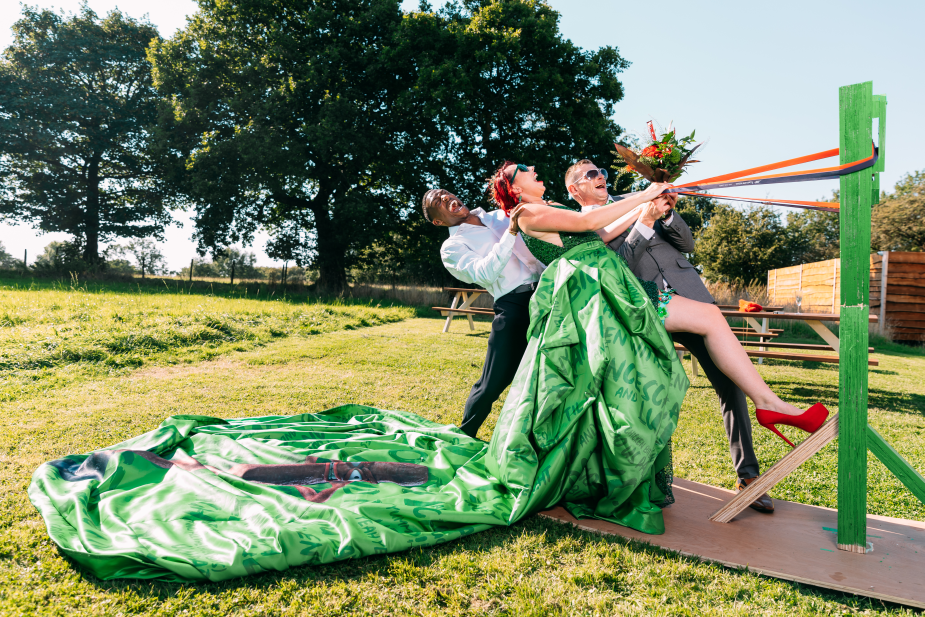 Why host a wedding? Well, Paulo Areas, chief creative officer at Forever Beta, said: "There is no room for mis-steaks on a wedding day, but there is definitely an opportunity to break conventions and stand apart from the crowd. Peperami is all about embracing those wild spontaneous moments and shaking British traditions, so we thought, what better way of making a brand relevant to people's lives, than being part of their wedding? The simple 300 hundred guests activation has gone way bigger, working closely with Spider the Peperami wedding is now all over social and has had great global PR pick up achieving the brand's goal of fame and earned media. Seems like this marriage will have a happy ending."