Prince Harry 'busted' for dropping litter in ad for travel company
By Shadia Muse on Wednesday, May 11, 2022
To advertise Travalyst, Prince Harry's non-profit company promoting sustainable travel, he appears in a comedic video skit.
The Duke of Sussex invites the public to see a different side of him in the video than we are used to, sporting a "girl dad" T-shirt. He is stopped by rating agents in New Zealand where they critique how he uses a towel and brings up the possibility of him dropping a lollipop wrapper giving the exact date and time it happened.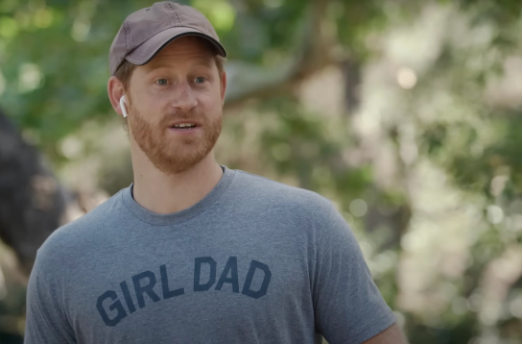 The conversation continues where Prince Harry humorously apologises for mixing up New Zealand with Australia and gives the Native Maori language a go.
The advertisement was used to promote a holiday rating tool on its site that is being piloted to encourage travelers in New Zealand to choose eco-friendly travel options when planning their next holiday.
"As travel continues to come back, we have an opportunity and a need to redefine the industry—for better, for good," says Prince Harry."We created the non-profit Travalyst to rethink how travel can continue to expand our global understanding, to break down barriers, and to create cultural connections through experiences we otherwise wouldn't have," he continues. "We do this while, at the same time, ensuring local communities truly benefit from tourism and safeguarding essential ecosystems."