Garden centre condom range promotes safe sex to OAPs
By Rosie Barker on Wednesday, May 11, 2022
Relationship charity 'relate' have produced a condom range disguised in seed packets to promote safe sex to the over sixties.
Packets are adorned with suggestive images of fruit and veg, including juicy plums, whopping courgettes and arresting avocados
The range has gone on sale at the independent garden centre, Finchley Nurseries.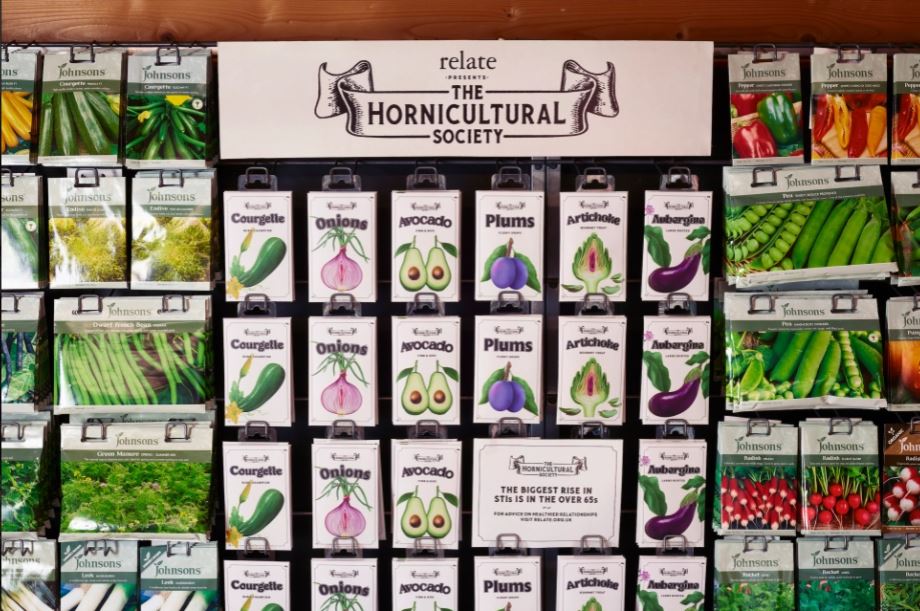 The campaign follows research that shows an increase in STI's in over 65's, as most consider themselves to be 'sexually adventurous', however, don't necessarily feel comfortable discussing sex, and rarely use condoms.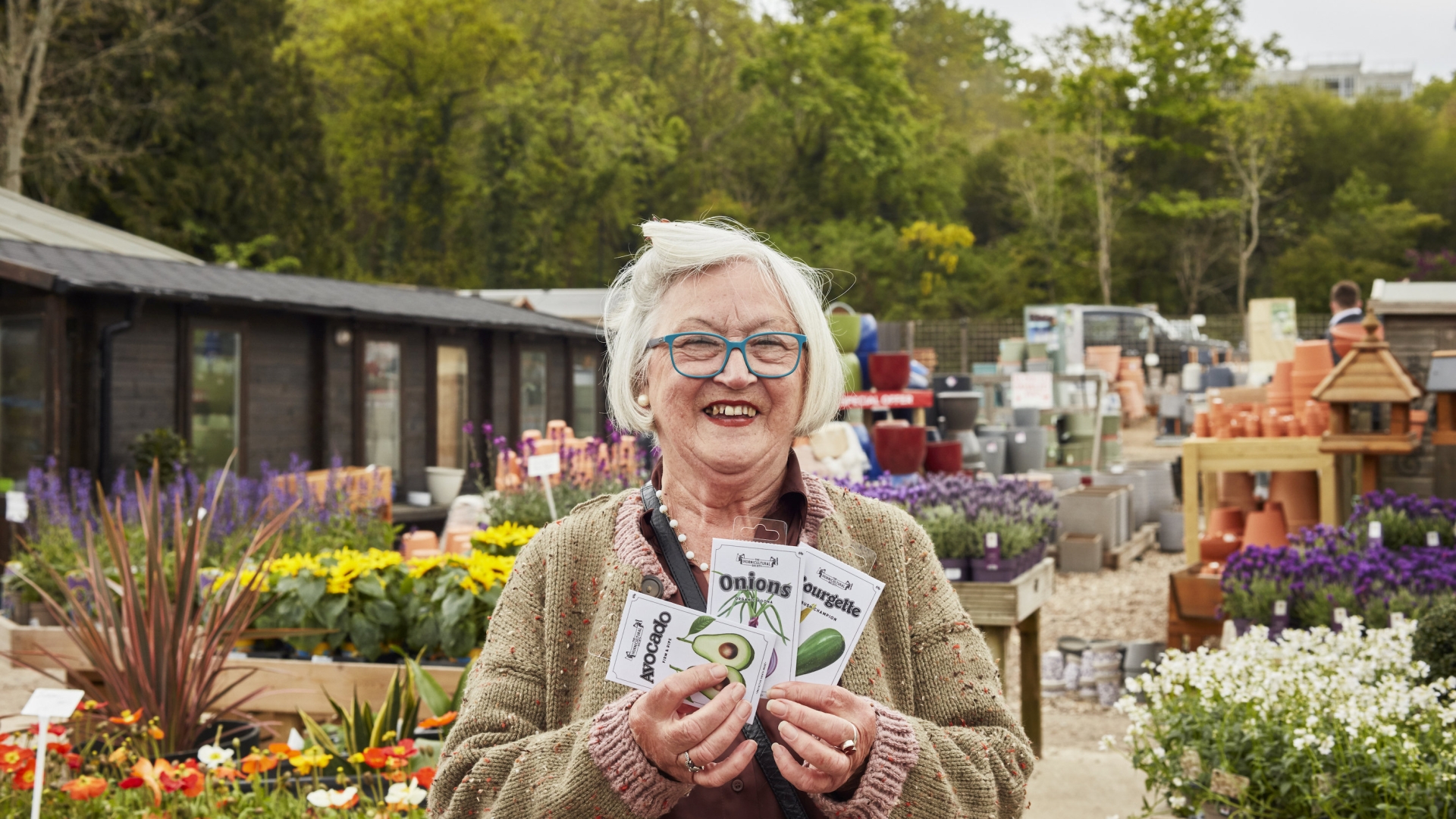 By placing the condoms in an environment that's most likely frequented by its target audience, the campaign aims to raise awareness of the issue in a light-hearted way.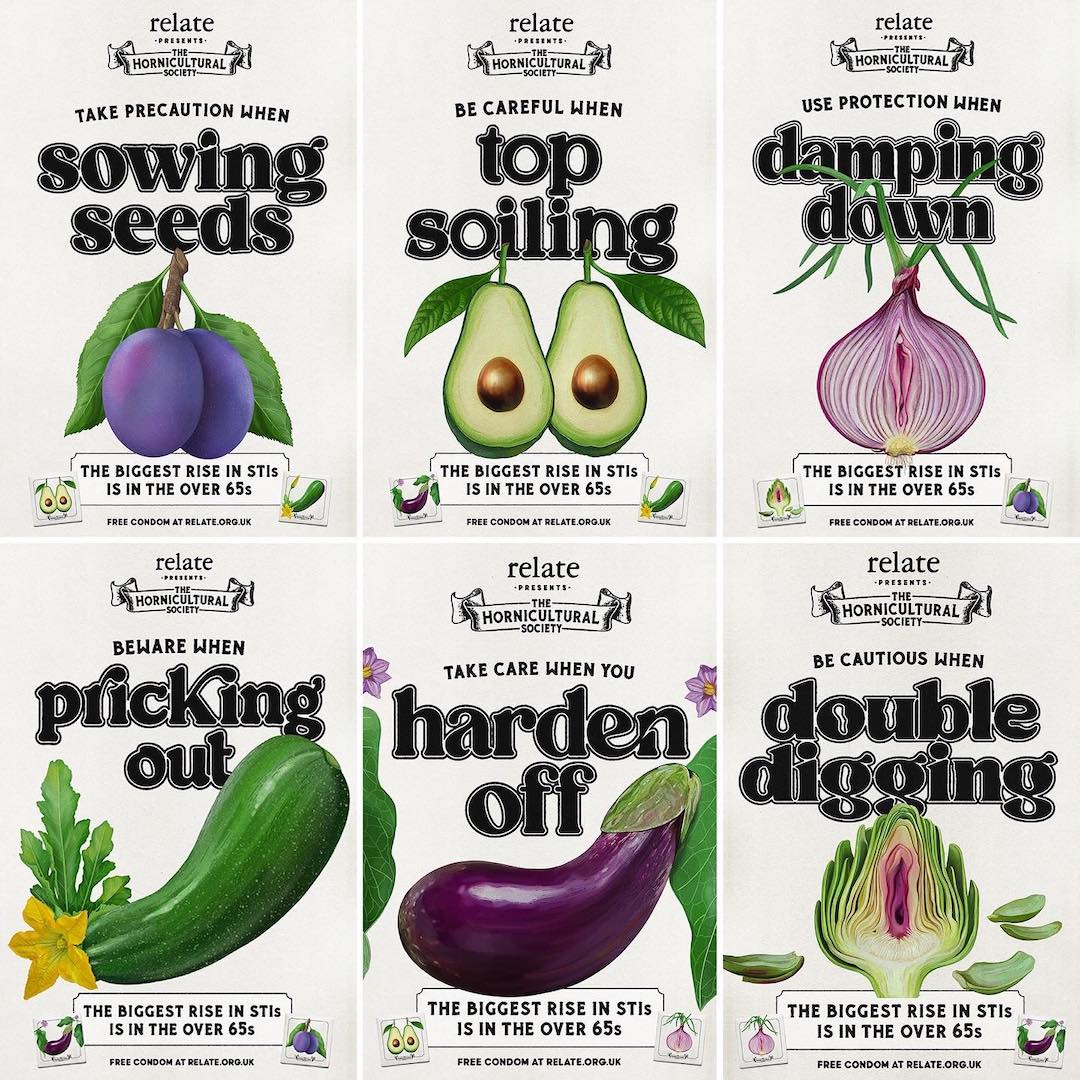 The condoms, that are displayed in the seed section, feature cheeky suggestive illustrations of veg such as courgettes and aubergines, as well as plums, artichokes and onions.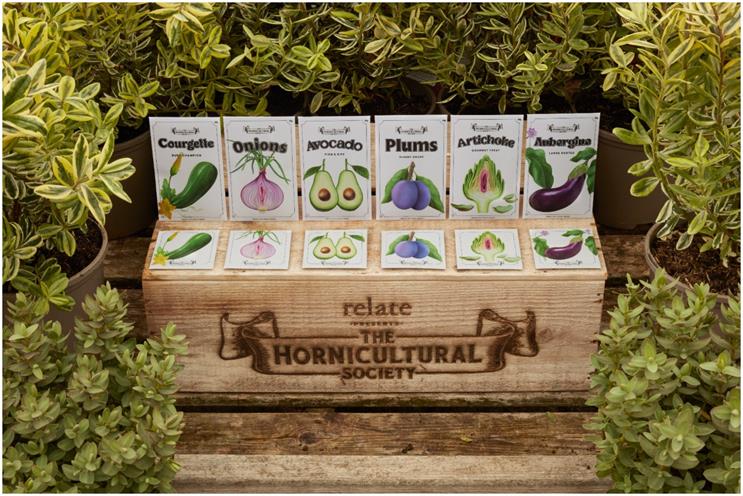 Relationship psychotherapist and president of Relate Anjula Mutanda said: 'Sex and intimacy can be as adventurous and fulfilling in later life, as it can be at any age. It might be different – for physical or other reasons – but it's brilliant that our research showed it's still a significant part of life for those who want it to be. And we shouldn't be afraid to talk about the importance of safe sex, regardless of age,'
"By bringing the sexual health debate to an unexpected environment like a garden centre, we're once again trying to help break down taboos and get people up and down the country talking about the joy of later-life sex."
The condoms are also available for free at relate.org, and are vegan and biodegradable to boot, making them a great option for everyone, not just the sexed-up sexagenarians.
Agency: Ogilvy