Shelter tells real renting horrors in satirical new film campaign
By Shadia Muse on Tuesday, April 19, 2022
The Shelter has released an online film by Pablo to highlight the broken rental system, featuring the fictional letting agency 'Only Choice Lettings'. The campaign was created by Pablo's creative directors Charlie Gee and Tian Murphy. The video content will also run across print and digital channels including YouTube and Spotify throughout April and May.
The two-minute video follows a letting agent, played by comedian Rory Marshall, trying to get potential tenants into the store. Breaking the conventional dialogue between a letting agent and a potential tenant, he goes into all the shocking conditions of the property."It's all the original features," he explains to a mother and child. "So we've got a working fireplace, asbestos, wooden floorboards." Not to mention the lack of a boiler and the contaminated water.
"Every day our services hear from private renters stuck in nightmare situations, too afraid to complain for fear of eviction," Osama Bhutta, director of communications, policy and campaigns at Shelter, explained. "Enough is enough – whether it's a flat riddled with mould or a tenant whose landlord barges in unannounced – it's time the government fixed renting."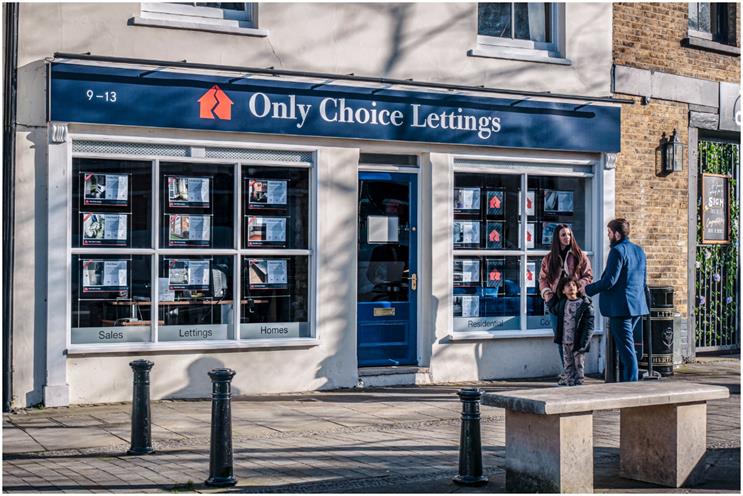 "This satirical film will make you laugh at first, but then it will make you gasp. It is a powerful reminder of the grim reality of private renting where millions of people have no choice but to put up with poor conditions. We hope it will unite renters in the fight for home." The potential tenants look horrified at the prospects of living here however all of this is based on true stories reported to Shelter by private renters. The campaign aims to support Shelter by making private renting safer and fairer.