Coca Cola goes meta 2.0
By Lily Abery on Thursday, April 7, 2022
Back in February, Coca Cola debuted 'Starlight'- its first limited edition under under the  Coca-Cola Creations platform, which focuses on experiences that merge both the "physical and digital worlds." The lucky few who managed to get hold of Starlight were able to savor the "space beverage," in all its glory: consumers could taste the feeling of "stargazing around a campfire," alongside a distinct cooling sensation conjuring "the feeling of a cold journey to space."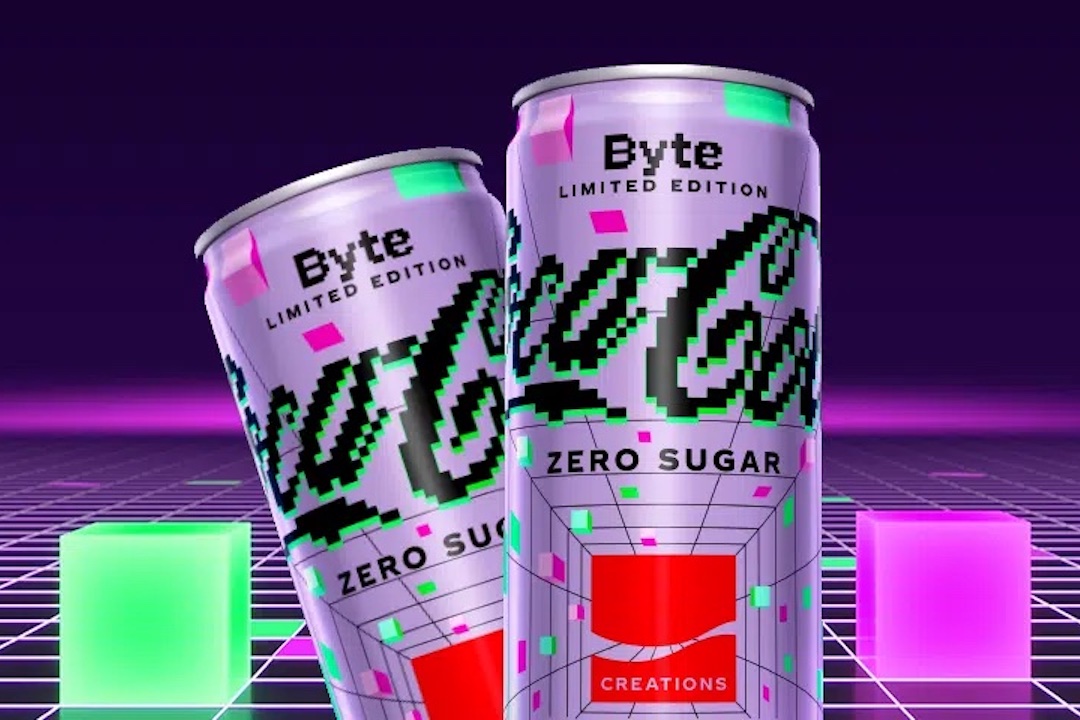 But now, in the second episode of this story, Coca Coca is moving from outer space to 'digi-space', i.e.: the metaverse. Coca-Cola Sugar Byte is the brand's first flavour born to the metaverse- a phenomenon gaining momentum quicker than you can say fizzy drink. Ostensibly, gamers can taste the "playfulness of pixels" in each taste. Perhaps most intriguingly, one sip will be "reminiscent of powering up a game," supposedly with a clear finish that makes it the perfect beverage for leveling up in any fantasy land.
What do you think 𝕡𝕚𝕩𝕖𝕝𝕤 taste like? Reply with your most creative guesses. pic.twitter.com/MJDZE4VHNm

— Coca-Cola (@CocaCola) April 4, 2022
Oana Vlad, Senior Director of Global Strategy at The Coca-Cola Company commented how "Just as pixels power digital connection, Coca-Cola Zero Sugar Byte brings people together to share moments of Real Magic." Additionally, fans of pixel gaming can access an augmented reality (AR) journey online, which allows you to guide BYTE—a "lost" 8-bit pixel—back to rejoin the Coca-Cola logo. Cheers!
>> Subscribe to our awesome weekly newsletter