You Can Now Build The Friends Apartment With LEGO
By Marie-Claire Minter on Friday, May 14, 2021
LEGO will be launching their replica of the Friends apartment made up of 2,048 pieces and includes figures of Joey, Chandler, Ross, Phoebe, Rachel and Monica, and mini versions of Chandler's dramatic ex Janice and the guys' unconventional pets Chick and Duck.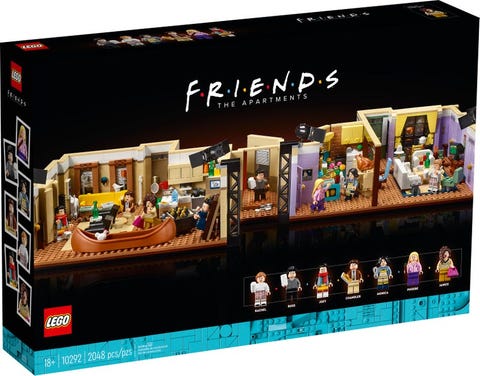 Available to the public from 1st June, fans will be able to recreate their favourite scenes from the show in Joey's and Monica's apartments.
An added bonus to the set is the cheesecake that Chandler and Rachel pretend to eat after dropping it on the adjoining hallway floor, and the turkey Monica puts on her head during a Thanksgiving episode comes in the box as well.