'The Impossible Tattoo' The worlds first remote 5G tattoo
By Joe Colquhoun on Thursday, September 10, 2020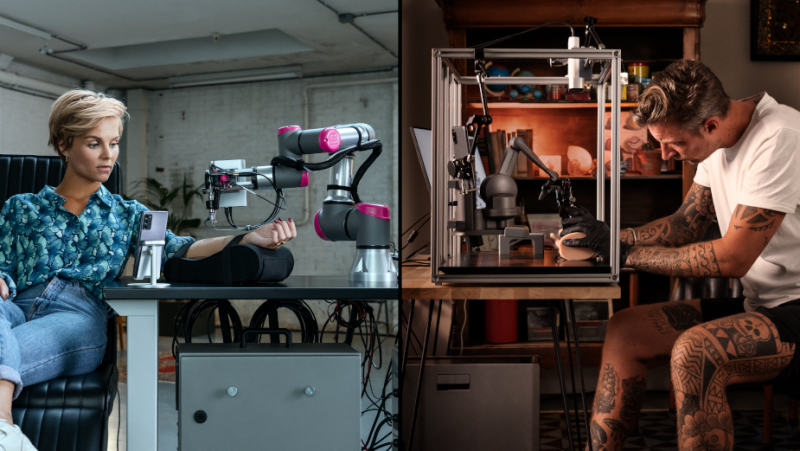 T-Mobile's Netherland's has revealed a new ad campaign featuring the world's first ever remote tattoo, powered by T-Mobile's 5G technology. 
The tattoo was drawn onto Dutch actress Stijn Fransenm in real time via 5G, by a robotic arm. This arm was in turn controlled by a tattoo artist in another location, far away from the actress.
With the new benefits of the network, there is virtually no delay in connection, which means an action with millimetre accuracy can be performed no matter the geographical distance.
'The Impossible Tattoo' convincingly shows what speed, greater reliability and low latency mean in the real world. 
T-Mobile technology strategist Richard Marijs comments: "5G will offer us unprecedented new possibilities in the field of connectivity and mobile internet. We are very proud to have made it possible for tattoo creation to take place from different locations.