Jodie Kidd launches Boden collection and new 'sport' of Leaf Jumping
By Staff on Wednesday, October 30, 2019
British fashion brand Boden has boldly chosen to showcase some of their key Autumn/Winter 2019 pieces, including coats, jackets and knitwear, by ditching the catwalk and launching its models into an enormous pile of garden leaves.
Fashion model, TV presenter and author, Jodie Kidd has taken on her most ambitious fashion shoot to date – ditching classic runway poses for leaf jumps.
The star is seen dressed in Boden's Inverness tartan suit alongside two other models who – in a series of spectacular mid-air shots – cartwheel, summersault and belly flop into a large pile of autumn foliage. Showcasing the brand's stylish (and durable) collection the models glide through the air in Boden's cosy leopard print faux-fur Palmer crop jacket and Burney double-breasted wool-blend coat with colour-popping side panels.
Boden's campaign, 'The Joy of Leaf Jumping', encourages Brits to embrace autumn and take some digital downtime – putting down their smartphones and leaving their latest TV boxset on pause in favour of heading outside.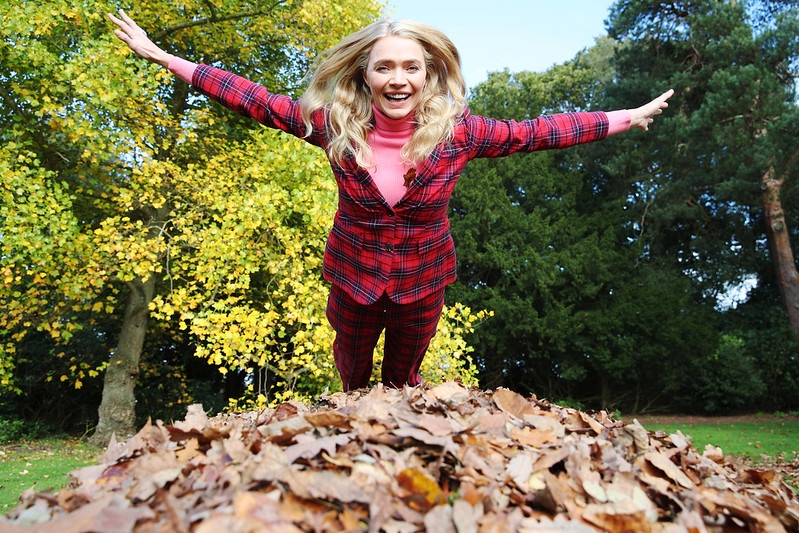 Jodie Kidd said: "I've tried my hand at race car driving, downhill skiing and even aerobatics but there's nothing quite as exhilarating as Leaf Jumping. Modern life is stressful, hectic and demanding at the best of times but diving face first into a pile of leaves has the ability to restore mind, body and soul in just seconds."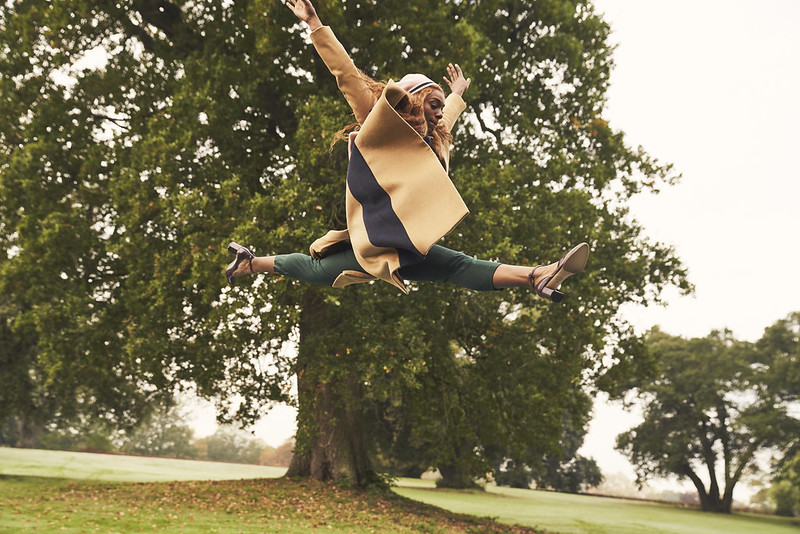 It's easy to get caught up in the mundane of day to day life – with this campaign Boden want people to reconnect with the simple pleasures in life; finding and spreading joy in everyday moments.
Founder of Boden Johnnie Boden, commented: " What could be more fun than charging into a pile of leaves? It beats stress, gets you in touch with nature and brings out your inner child. In celebration of the arrival of the autumn, we're encouraging responsible adults to rejoice in the British autumn by heading outdoors to enjoy some wholesome, freeform, foliage frolics."
The British clothing brand was founded by Johnnie Boden, from his kitchen table, in 1991.
Launching with a menswear collection the brand quickly expanded into womenswear and childrenswear and in 2017 opened its first central London flagship shop on the King's Road.
Known for its sense of fun, the brand has found loyal fans among stylish Brits and those farther afield.
Boden's A/W 2019 collection is now available online and in store.
Agency: Taylor Herring