Hypnotic Marmite Campaign to turn people from Haters to Lovers of controversial spread
By Staff on Thursday, October 10, 2019
Playing with their slogan: 'Marmite – you either love it or you hate it' Marmite is calling on the brand's haters to take part in their unique mind control experience to turn them into lovers of the breakfast spread.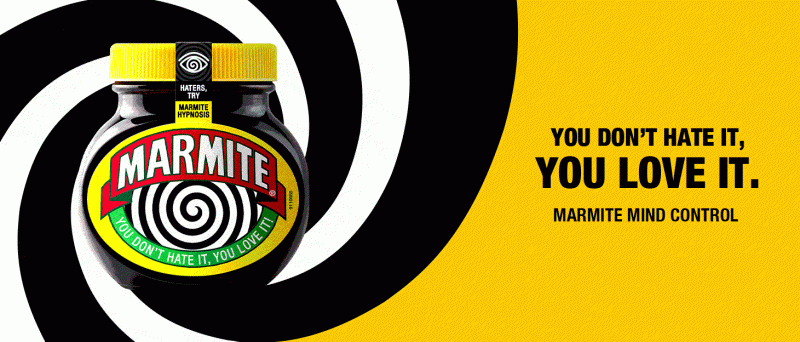 Haters can apply for the experience online by answering a series of questions, the panel to be selected according to the eligibility requirements who will come to London to watch the film that can supposedly see them walk away as a lover of Marmite.
The public can also try out a taster film of mini mind control, the full hypnosis film was deemed too powerful to be distributed widely or viewed by anyone under the age of 18.
Marmite conducted a study that concluded that 89% of the nation eats the same breakfast every week and more than a third are concerned about the sugar content in their morning meals providing the motivator for people to incorporate the savoury spread into their breakfast routine.
Speaking about the Mind Control campaign, marketing manager at Marmite Rachel Chambers has said "The taste of Marmite has been dividing families for over 100 years. We're so pleased that we have finally cracked how to convert even the most vehement of haters to lovers using the power of hypnosis."
"The recent research cemented Marmite's reputation as the most loved and hated product of our generation, and we can't wait for lucky participants to be converted from haters to lovers".