Camden Town launches Can-for-Can harvest initiative
By Mark Perkins on Monday, September 23, 2019
Remember the Harvest Festival at school when you were a nipper? You'd go home and ask your mum for some tins of food to help those in need. Well, now there's an adult version of that from Camden Town Brewery and it's new seasonal lager, Harvest Hells.
This autumn Camden Town Brewery will be donating 20p from every can of Harvest Hells Lager sold within the first month to The Felix Project, and the important work they do to help tackle food poverty.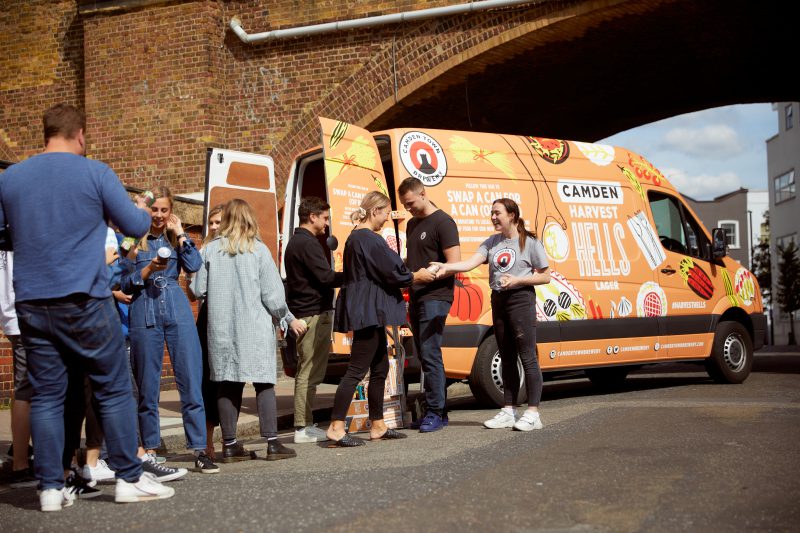 From September 24th the Harvest Hells Van is on tour, heading to London, Leeds, Manchester and Liverpool with the UK's first 'Can-for-Can' swap initiative. Camden Town Brewery will be swapping cans of  Harvest Hells Lager for donations to local food banks in each city.
All tinned food donations will be greatly appreciated at your local Can-for-Can collection point:
Tuesday 24th September – Camden Market, London (NW1 8AF): 12-3pm
Wednesday 25th September – Media City, Manchester (M50 2EQ): 12-3pm
Thursday 26th September – Victoria Leeds, Leeds (LS2 7AU): 12-3pm
Friday 27th September – Royal Albert Dock Liverpool (L3 4AA): 12-3pm
The Harvest Hells campaign was created and activated by W.