Getting wed? Domino's will do your wedding catering for free.
By Georgina Vincent on Friday, August 9, 2019
Domino's Pizza are making pizza lovers dreams come true by offering to cater weddings.
The fast food giant is running a competition for brides and grooms in the UK who are set to get hitched.
Recent research carried out by Domino's discovered that 46% of wedding guests admit to being served food they didn't like at weddings and 22% of guests would rather eat pizza at a wedding instead.
Ian Straughan, Head of Product Innovation at Domino's said: "We're seeing a growing trend from couples ordering pizza to provide wedding guests with a fun, modern twist on their big day."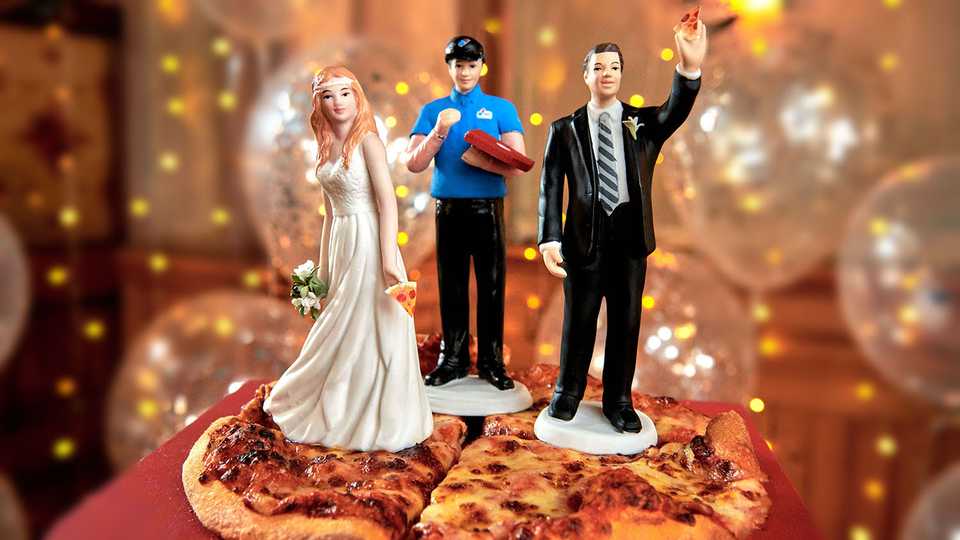 "With wedding season in full swing, we were surprised to learn that nearly half of guests don't like the food they are served. Almost a third say they tend to avoid at least one course, leaving them hungry for an alternative to soggy sandwiches and dehydrated chicken nuggets later in the evening."
"Domino's delivers fresh, quality, hot food ensuring everyone is happy. In fact, we receive lots of requests for wedding pizza especially as many couples invite more guests to join them for a bigger party after the main meal. Fun sharing food such as pizza makes everyone feel part of the special night."
Couples need only email [email protected] to apply.