Eurostar unveils couture inspired sunflower dress for new Netherlands service
By Frankie Allen on Tuesday, June 11, 2019
To celebrate the launch of London's third direct daily service from London to Amsterdam today, Eurostar unveiled a specially commissioned gown made entirely from sunflowers.
Inspired by the iconic Dutch masterpiece, celebrity costume-designer, Kate Tabor, has created the dress to celebrate the "Van Gogh and the Sunflowers" exhibition, which runs from 21 June – 1 September at the Van Gogh Museum, Amsterdam.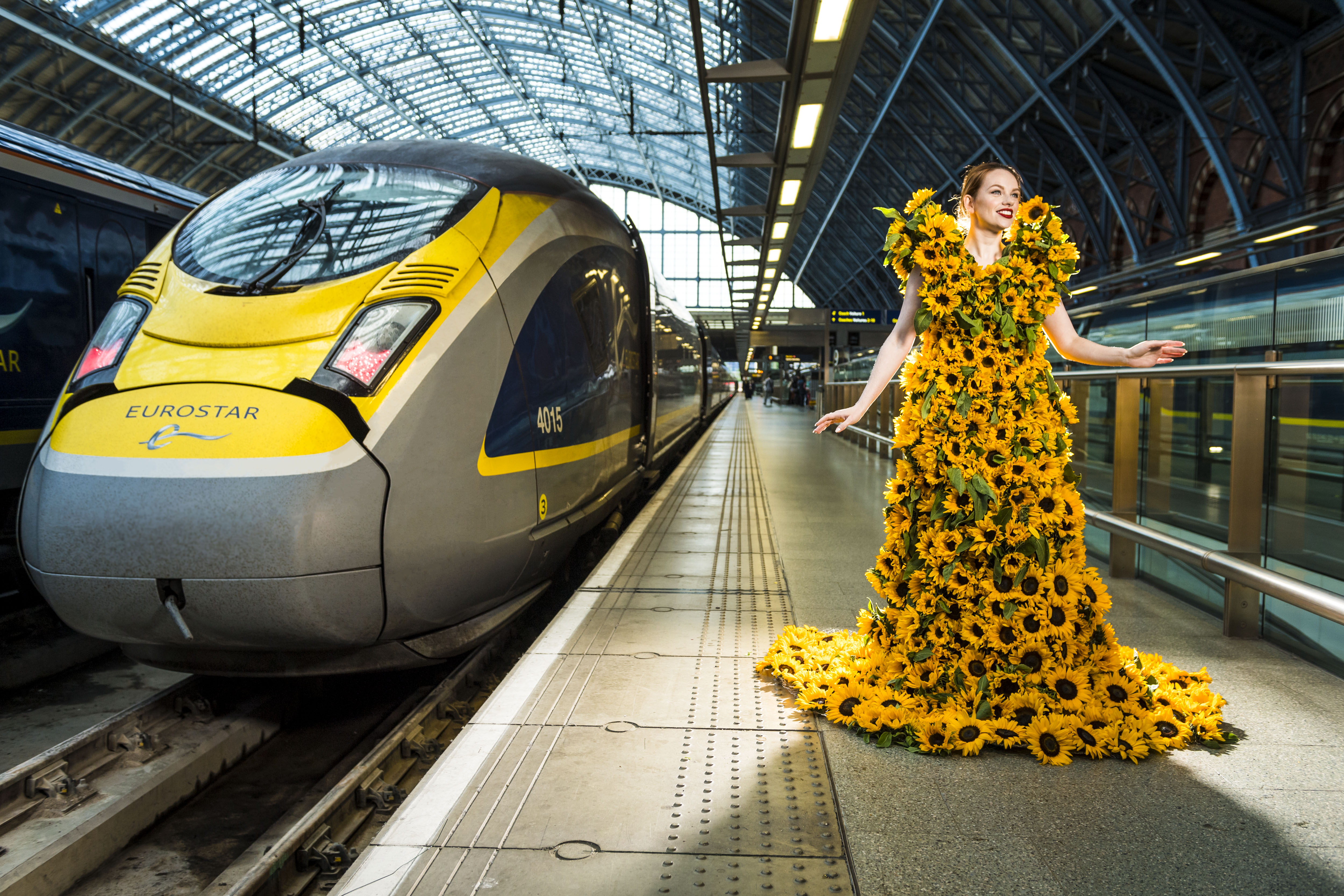 The third daily service will increase capacity on the route to the equivalent of 12 flights per day, further boosting carbon savings.
Since launch in April 2018, over 300,000 passengers have travelled on Eurostar's new route from London to Rotterdam and Amsterdam, which is testament to the ease and comfort of the high-speed rail link between these cities.
Mike Cooper, Chief Executive, Eurostar, said: "With environmentally responsible travel rising up the consumer agenda, we're boosting capacity and offering more flexibility with a third daily service."
Credit: Mail Online, Daily Mirror and Metro
Agency: One Green Bean