The world's first "Scotch Cross Bun" arrives in time for Easter
By Tom Hills on Wednesday, April 17, 2019
There's a new Easter treat debuting just in time for good Friday – but you'll need to be over 18 to try it
Chef Rory Macdonald of New York's most famous dessert bar, Patisserie Chanson, has collaborated with Whyte & Mackay, one of the biggest Scotch Whisky makers in the world, to create the Scotch Cross Bun.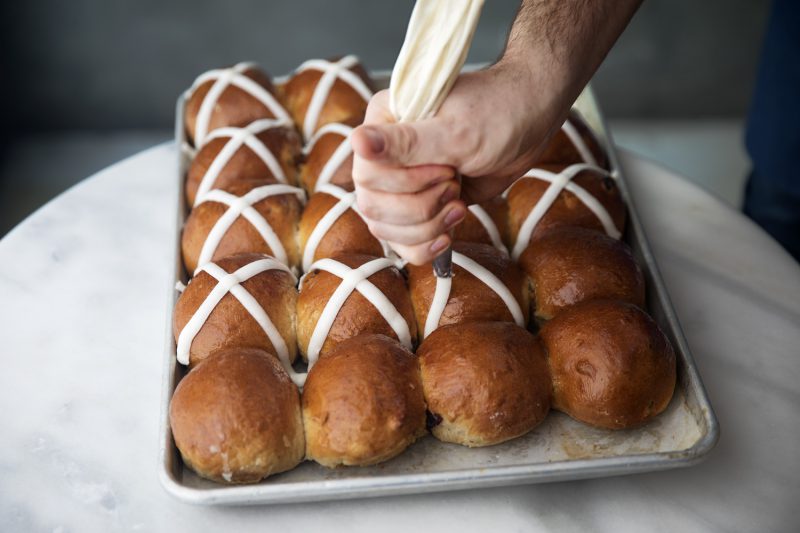 Unlike those on sale in supermarkets up and down the country, this sumptuous, grown-up treat is best served with a dram.
Infused with The Dalmore 12 years old – which is aged for the first nine years in American white oak ex-bourbon casks, before half is transferred to ex-oloroso sherry casks for the final three years – the bun is fruity, sweet and rich, coated with a generous whisky glaze that gives finishing notes of roasted coffee and dark chocolate.
It'll be sold over the Easter weekend in Patisserie Chanson in Manhattan, but thanks to Mac & Wild, Londoners will not miss out on the sumptuous grown up treat. In a transatlantic collaboration, London's favourite Scottish restaurant, Mac & Wild, which serves up the finest Scottish produce will also add the bun, made to chef Rory's recipe to their menu from 19-21stApril.
Please consume responsibly.