Italian restaurant releases gender reveal lasagna
By Georgina Vincent on Wednesday, January 23, 2019
Villa Italian Kitchen, a US restaurant and catering service, has today launched what might be the most bizarre gender reveal product for expecting parents … a lasagna.
The company, feeding into the growing popularity of gender reveal parties in America, will deliver the traditional dish in blue and pink versions to over 100 cities.
For those wondering how this works, the company will add either blue or pink food colouring to the cheese – revealing the gender of the little bundle of joy you will be having when the dish is cut into.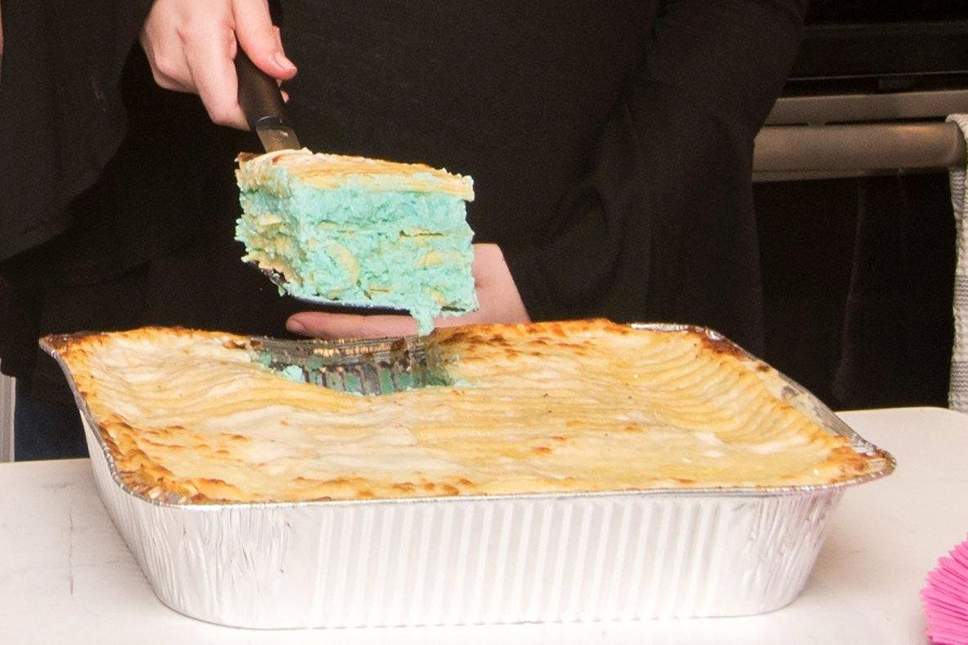 The PR pitch sent out to journalists today raised a few eyebrows to say the least, with many taking to social media to comment on the new offering.
done w this world, just let me die and bury me inside a

gender
reveal
lasagna pic.twitter.com/nB7ngKQrMR

— Rachel Sanders (@rachelysanders) January 22, 2019
Just got a PR pitch in my inbox for "Gender Reveal Lasagna?!" pic.twitter.com/ZL7tbMZzeU

— Sara Gregory (@saragregory) January 22, 2019
This PR pitch for a ? Gender Reveal Lasagna with blue *or* pink cheese is all kinds of … I'll let you fill in the blank. ?

— Jessica Banov (@jessicabanov) January 22, 2019
Possibly the best subject line in an email ever:
"Gender Reveal Lasagna?! – Villa Italian Kitchen Invites Guests to Celebrate their Bundles of Joy with Boatloads of Cheese!"

— Ellie Holmes (@ellierosetx) January 22, 2019