Lidl hijacks billboards of retail rivals
By Jessica Kane on Monday, December 10, 2018
Embarking on a bold guerrilla poster campaign, Lidl is positioning itself as a cheaper alternative to Waitrose and Marks & Spencer by putting their own stamp on their rival's ads.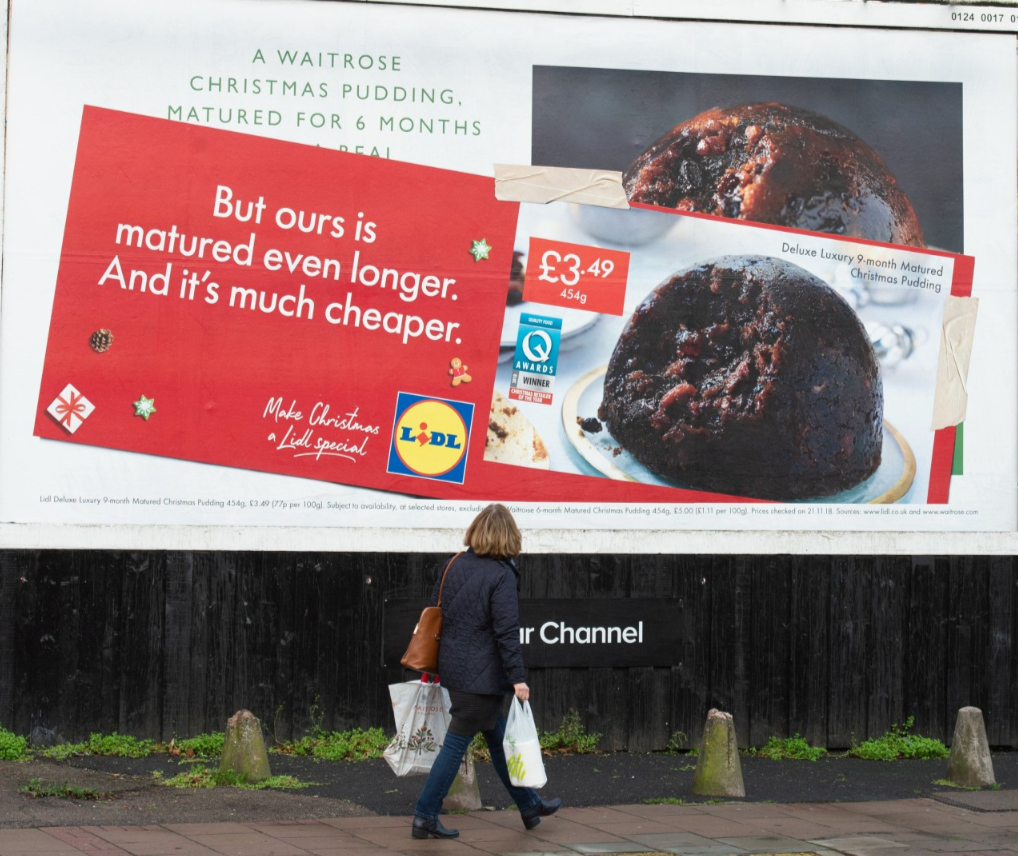 The retailer has put their on 'ad' over the top of the likes of M&S and Waitrose, highlighting the price difference between popular Christmas products such as Christmas puddings, mince pies, turkey and gingerbread gin.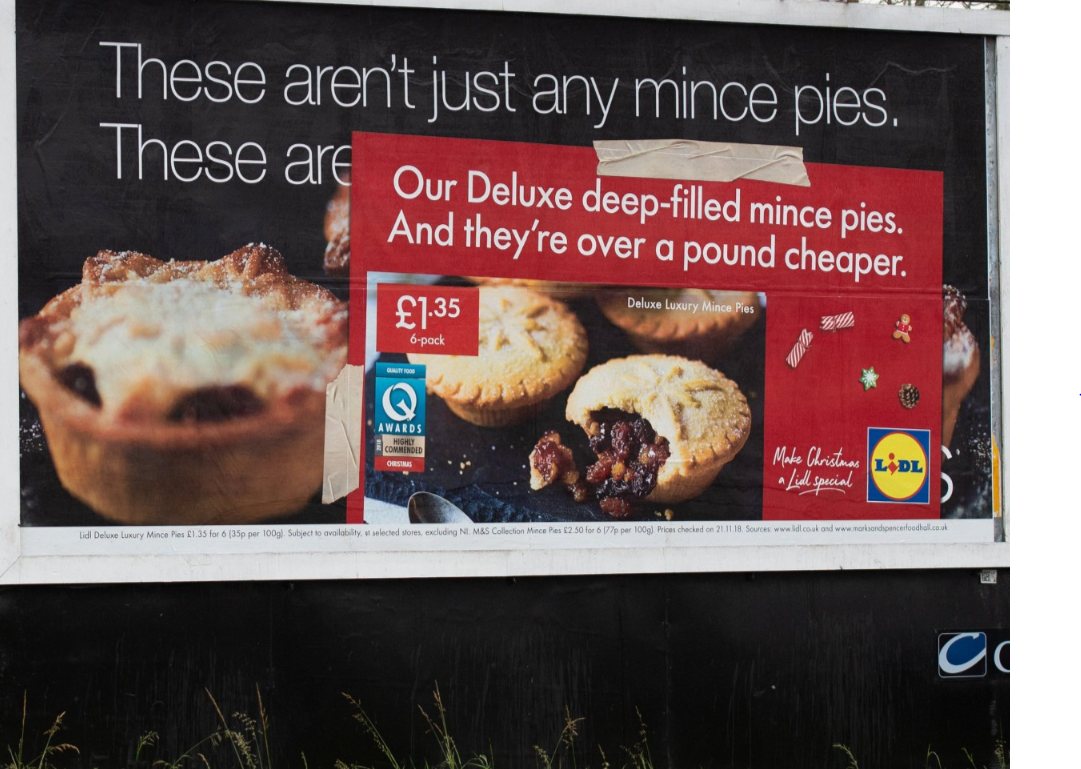 Ryan McDonnell, commercial director at Lidl UK said: "Our deluxe range offers customers the best value and quality in the market and these ads are all about us getting that message out there.
Shopping anywhere else means customers are paying more than they need to for great Christmas products. Our premium range means customers can really upgrade their Christmas this year, without a hefty shopping bill."
By @caitlin_marsh