London gets a 'porking' in Peperami pothole PR stunt
By Rich Leigh on Thursday, March 2, 2017
London's been given a good 'porking', thanks to this new stunt from Peperami:
Peperami's phallic Animal is 'on a mission to leave no hole unfilled', punning his way around the capital and across social media as he draws attention to pot holes or 'Hangry Holes'. If you've ever wondered just how far you can stretch a joke about meat filling a hole, this is the stunt for you.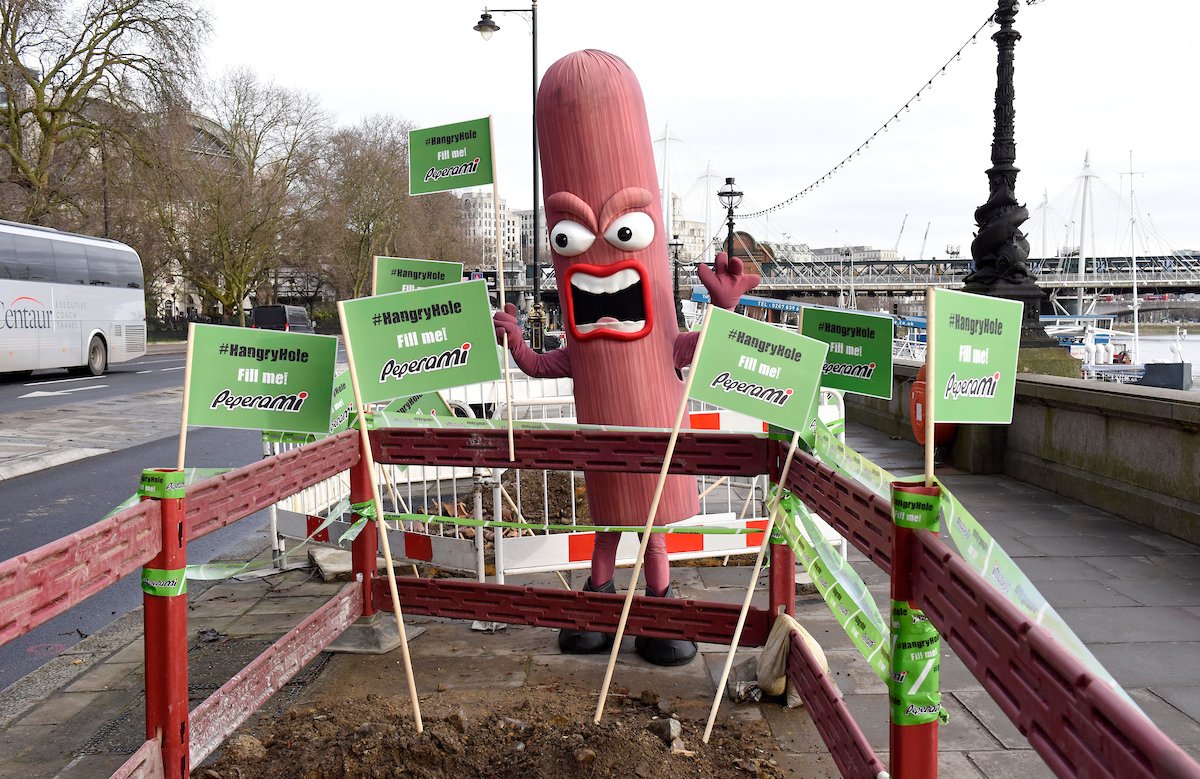 Picking a somewhat-vague parallel for Peperami filling a hole in people's… stomachs (?), the brand has jumped on the fact that potholes are at an all-time high in London.
According to the release, 1,860 potholes have been reported across London in the last 12 months – with Westminster, Lambeth and Wandsworth the main culprits.
Members of the public are being asked to report a pothole by tweeting @Peperami with #HangryHole. Peperami will then send you the kit to do the job yourself.
Involved agency: Spider