Giant hamster spotted scurrying around a London park in Kwik Fit PR stunt
By Rich Leigh on Thursday, May 26, 2016
A 12 ft-tall pedal-powered mechanical model hamster was spotted scurrying around London's Clapham Common this morning.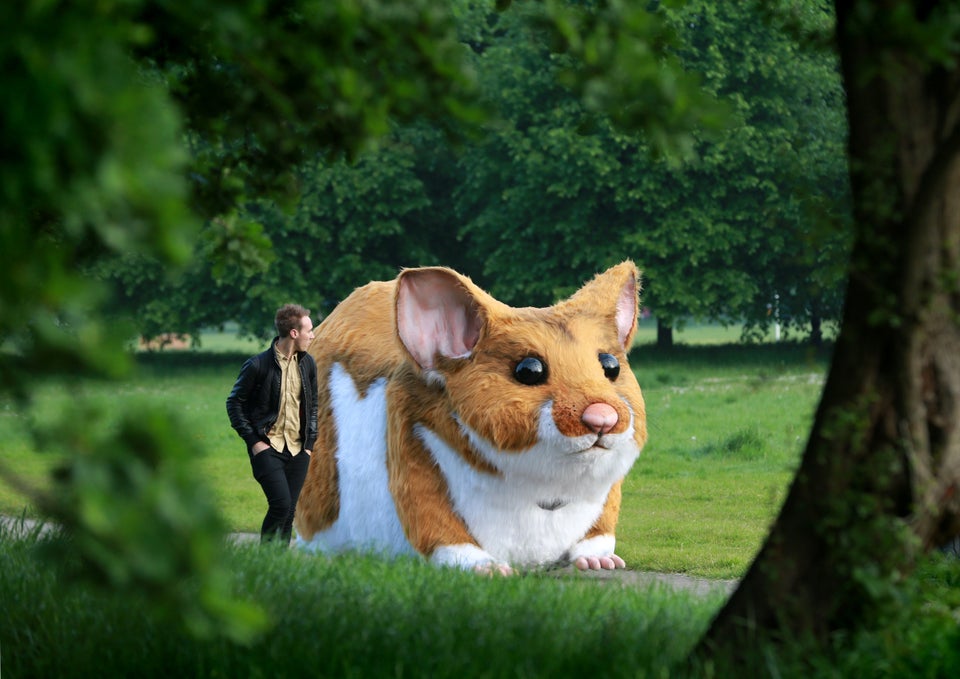 'Jaffa' the hamster was cited as one of the 10 oddest discoveries made by Kwik Fit technicians in customers cars, so in the only reasonable next step, a life-like giant replica was made.
Here's a quick video of Jaffa on the go:
Standard @TaylorHerringUK morning – taking the @Kwik_Fit #jaffamobile out for a test drive #gianthamster pic.twitter.com/fuJ4uUWK0m

— James Herring (@itsjamesherring) 26 May 2016
It's a nice play on the time-honoured 'X brand found these weird things left behind/received these funny complaints' stories we've all seen and quite probably been involved with.
Here's the campaign video:
Involved agency: Taylor Herring