McDonald's turn Happy Meal boxes into VR goggles in 30th anniversary celebration
By Rich Leigh on Monday, February 29, 2016
To celebrate 30 years of the Happy Meal in Sweden, McDonald's has created 'Happy Goggles' – a VR headset made from the Happy Meal box.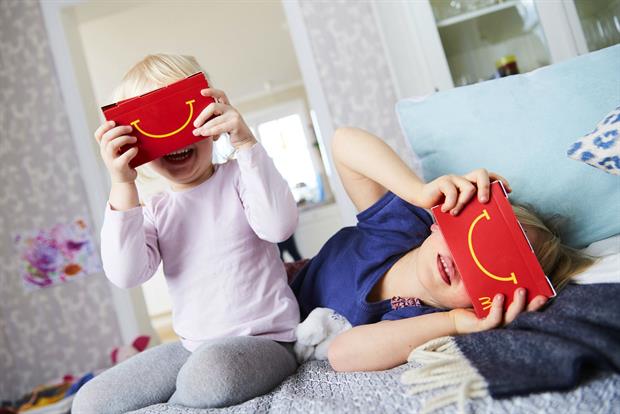 The box can be folded to create a pair of Google Cardboard style virtual reality glasses, as can be seen in the promo video below. McDonald's is also launching a 360 skiing game called 'Slope Stars'.
I'm pretty-much always impressed by McDonald's marketing efforts – and whilst this is very good, there's an element of feeling tacked on to the VR hype by a brand that otherwise has little to do with it. Still – good timing, what with HTC Vive pre-orders starting today.
Source: Marketing Magazine