GIANT T-REX SHOCKS LONDONERS ON MORNING COMMUTE
By Lewis Davey on Monday, June 1, 2015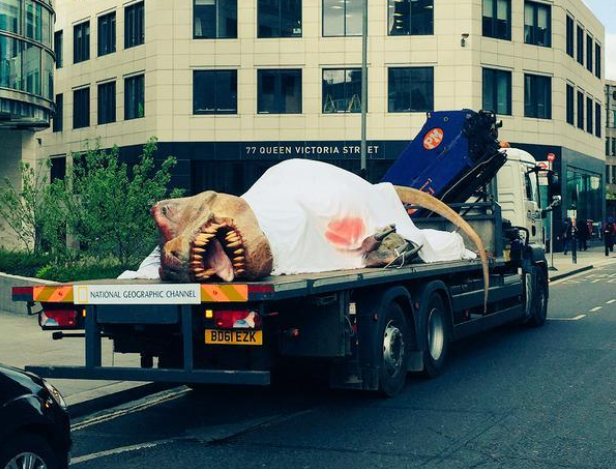 Some Londoners got a bit of a shock on their commute this morning, after a 15 metre T-Rex was driven through the streets of the capital.
But sadly for those who thought the giant Dino was real (presumably the same people who think Jurassic Park exists), it was actually a clever stunt organised by National Geographic to promote their new documentary, T-Rex Autopsy.
You might  describe this sort of PR stunt as a bit pre-historic, but I really like this one. The scale and design of the T-Rex was spot-on, and London's busy streets are ideal to create plenty of buzz and excitement.
Passers-by have been posting images on Twitter all day and it's had a decent spread of national coverage.