April Fools' Day PR stunt round-up 2015
By Rich Leigh on Wednesday, April 1, 2015
It's APRIL FOOLS' DAY.
It's the day brands tweet something they've spent weeks working on (or, alternatively, haphazardly Photoshopped in a few minutes) and then ruin it all anyway by ending it with #AprilFools.
This here is a round-up, in no particular order, of those I and the ladies and gentlePRs of Twittertown have spotted.
Feel free to tweet me @RichLeighPR or email rich at prexamples dot com if I've missed any, I'll be adding to it throughout the day.
Virgin Trains
Check out our new #FitnessCoach soon to be travelling on our network, the first ever onboard gym @VirginActiveWay pic.twitter.com/GItLvOPgrf

— Virgin Trains (@VirginTrains) April 1, 2015
Tesco
Introducing: Bouncy Aisles, in-store from Friday. Those pesky products on high shelves better watch out… pic.twitter.com/qevQkG4gYn — Tesco (@Tesco) April 1, 2015
Park Inn by Radisson
Park Inn by Radisson has launched E-scapes – the world's first 'virtual holiday' experience on social media – allowing customers to appear to be on a trip away according to their social channels, whilst actually still at home.
Firebox
Kim Kardashian jelly mould. The picture says it all. Cracking effort.
Firebox also 'released' this in relation to Miss Kardashian's egotistical boyfriend, Kanye West: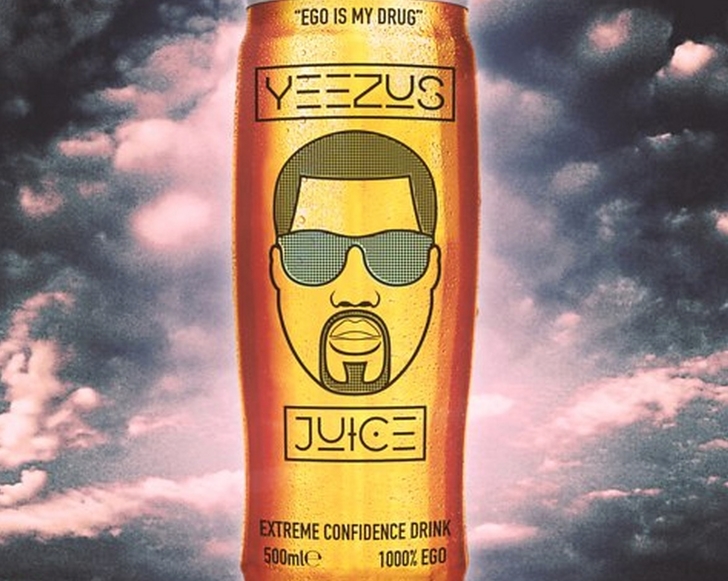 Aaaaand… this. An 'internal selfie stick': the perfect tool for the more intimate selfie'. Fuck's sake.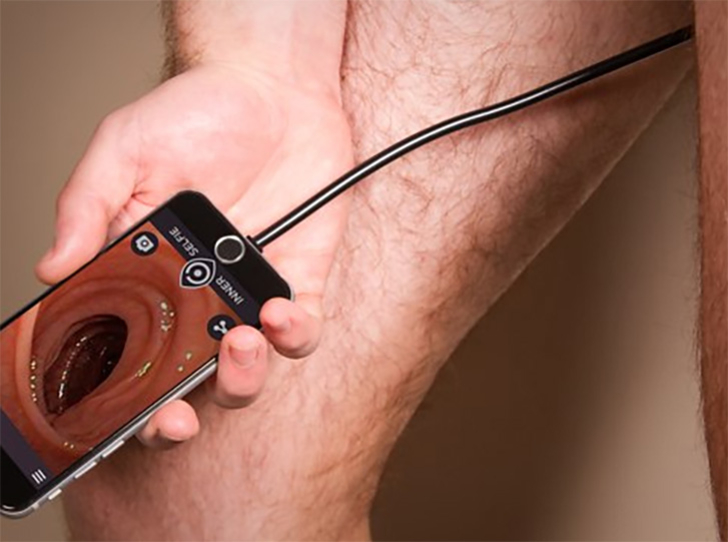 Macmillan Cancer Support
Macmillan Cancer Support has today announced the launch of a brand new fundraising event: the Push A Sprout Up A Mountain With Your Snout challenge. The new event, which is 'due' to take place on 1 June 2015, was inspired by Macmillan fundraiser Stuart Kettell, 49, who last year spent four days pushing 22 brussels sprouts to the summit of Mount Snowdon with his nose.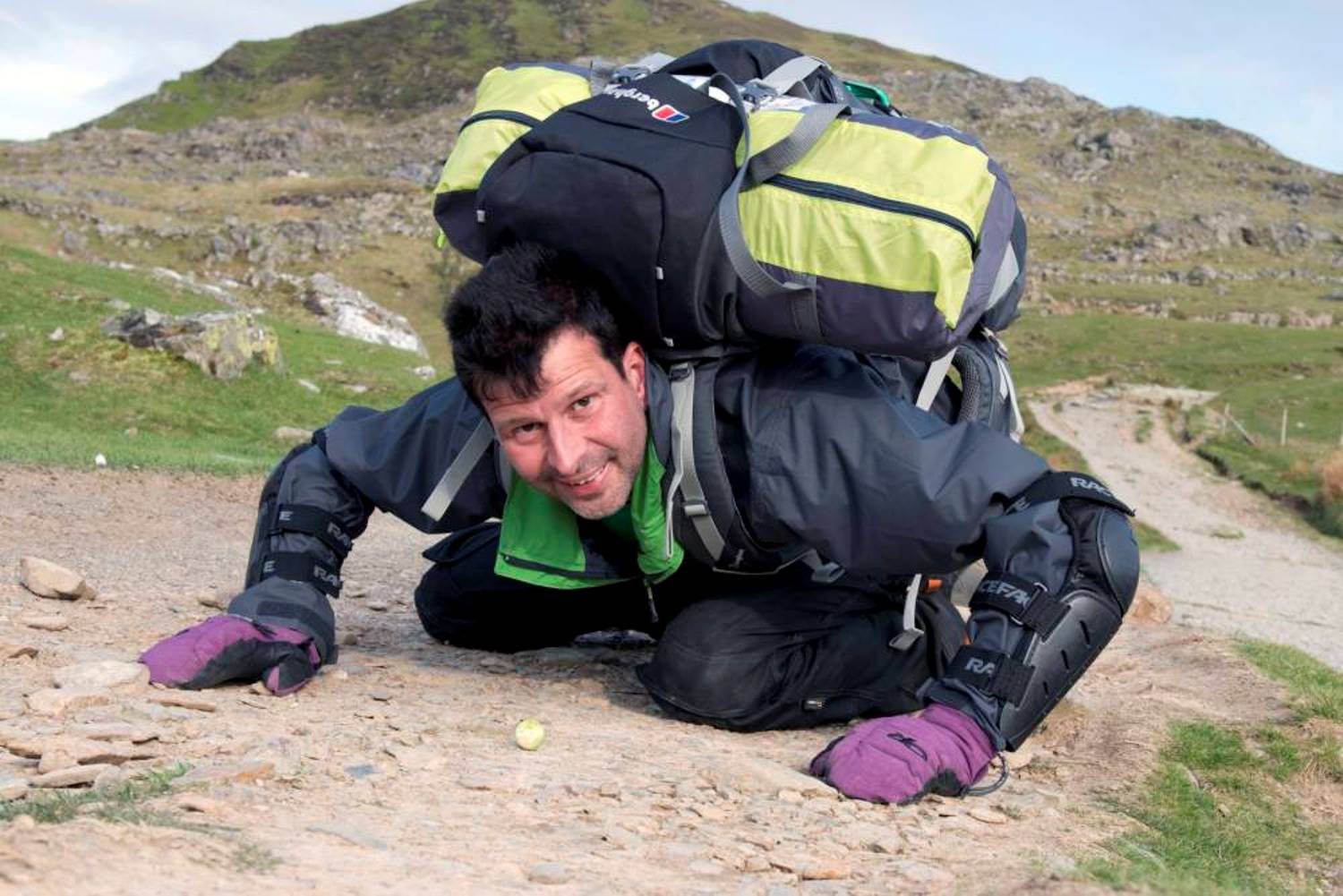 Dr Oetker Baking
Everyone say hello to the newest addition to our Sprinkles range… Pizza Flavoured Sprinkles! http://t.co/MyVfuTprQl pic.twitter.com/gS8Ot8mkIC

— Dr. Oetker Baking UK (@DrOetkerBakes) April 1, 2015
Mastercard
Mastercard has, in partnership with former England rugby captain, coach and personal hero Martin Johnson (WWHHHHHHYYY JOHNNO, WHYYYYY?), 'retired' the PIN number 2003 – as apparently, loads of rugby fans took to using it after England won the World Cup more than *sniff* a decade ago:
ecigarettedirect.co.uk
ecigarettedirect.co.uk has released new Cheese and Onion and Garlic flavours of vape liquid.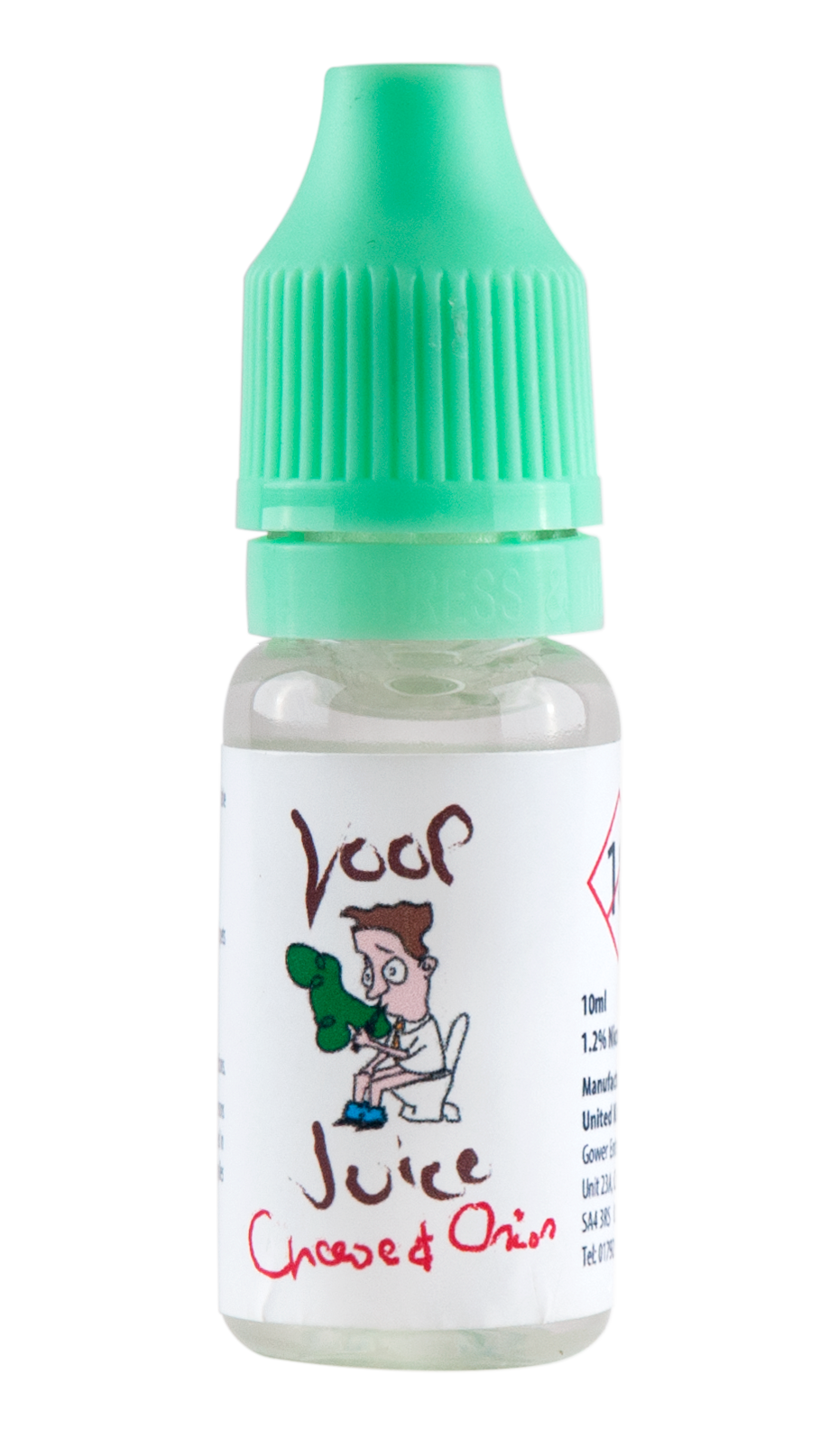 Hunter Boots
Hunter announced 'the original dog boot' – something I swear I've seen before, but nonetheless… APRIL FOOLS!
Discover the Original Dog Boot, a new style coming soon for spring/summer 2015 pic.twitter.com/KsfrrAABTc — Hunter (@HunterBoots) April 1, 2015
Domino's
Domino's Pizza has unveiled a 'driverless delivery vehicle':
Marmite
Proud to introduce the newest member of the family… Say hello to #MarmiteClear everyone! pic.twitter.com/TTDa5cwUd9 — Marmite (@marmite) April 1, 2015
Rosetta Stone
Language service Rosetta Stone has launched 'Rosetta Stone for Dogs', a new course enabling you to learn how to talk to your pooch:
Middlesbrough Football Club
Should Middlesbrough FC win promotion to the Premier League after a six-season absence, the club says it will replicate Mount Rushmore at Saltburn's Huntcliff, starting with head coach Aitor Karanka (more info here):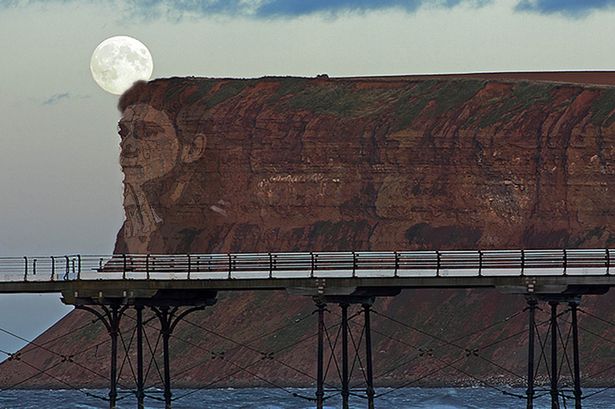 Beefeater
Ahhh, the old name change stunt. This time, Beefeater restaurants have rebranded to appeal more to veggies:
BIG NEWS! We've had a little makeover – say 'hello' to Leafeater! pic.twitter.com/LaNQ8tn82L — Beefeater Grill (@beefeatergrill) April 1, 2015
Hailo
Although the title of 'the world's first piggyback service' was taken the other day by a South African brand (written up on PRexamples.com here by Don Ferguson), that hasn't stopped taxi app Hailo doing exactly the same thing:
We're pleased to announce to you our new feature, helping you get around the city. #HailoPiggyBack http://t.co/OoMrfEVMnX — Hailo London (@HailoLondon) April 1, 2015
Pieminster
Pie purveyor Pieminster has launched scented candles:
Pieminister sets the world on fire with a new range of pie-scented candles for the home http://t.co/GdpQKUpmNG pic.twitter.com/L7TjmrxSzb — pieminister (@pieminister) April 1, 2015
eMoov
The world's first robot estate agent, apparently – though some might disagree:
Confused.com
Since launching its Brian the Robot collectible toy, Confused.com says it's become Wales' 'largest toy manufacturer':
CP&B
It's milk from elephants: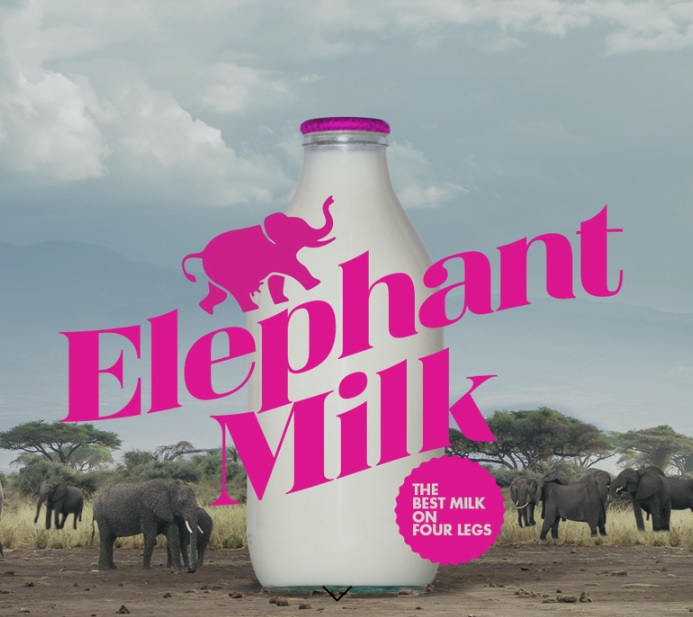 and in case you ever wondered, here's how you milk an elephant (runs off to vomit):
Vauxhall
Rather than get your taxi driver to drop you off at a kebab shop on the way home, Vauxhall has announced this – the kebab cab!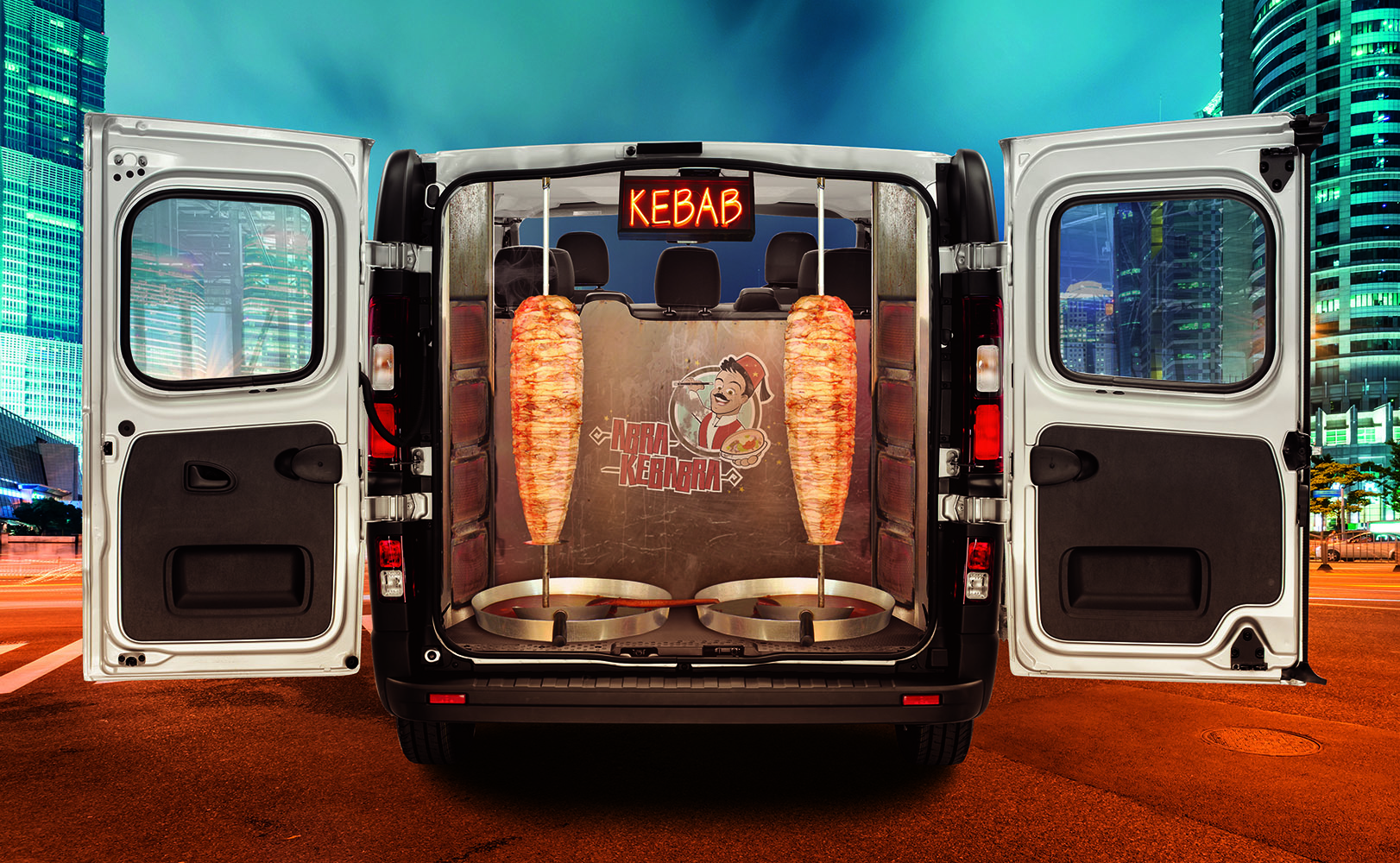 PlayStation
Underwater gaming tech – actually the only April Fools' Day thing I can see trending:
Introducing #PlayStationFlow for PS4. A watershed moment for wearable technology. http://t.co/LORqRtyjrm https://t.co/vFZ08YxLy9 — PlayStation Europe (@PlayStationEU) April 1, 2015
Swizzels
Swizzels have launched the world's first ultra-violet edible sweets – Parma Ultra Violets: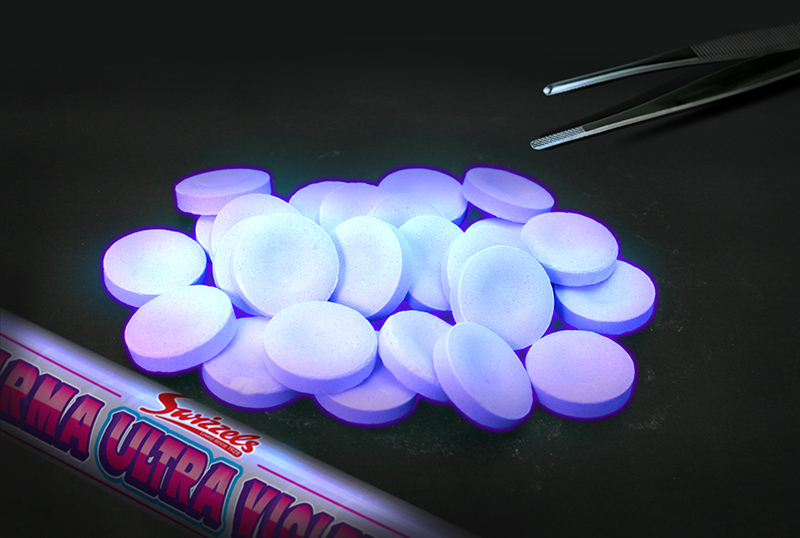 Fitness First
Pet Freestyle areas & personal pet coaching sessions – allowing gym goers to work out alongside their pets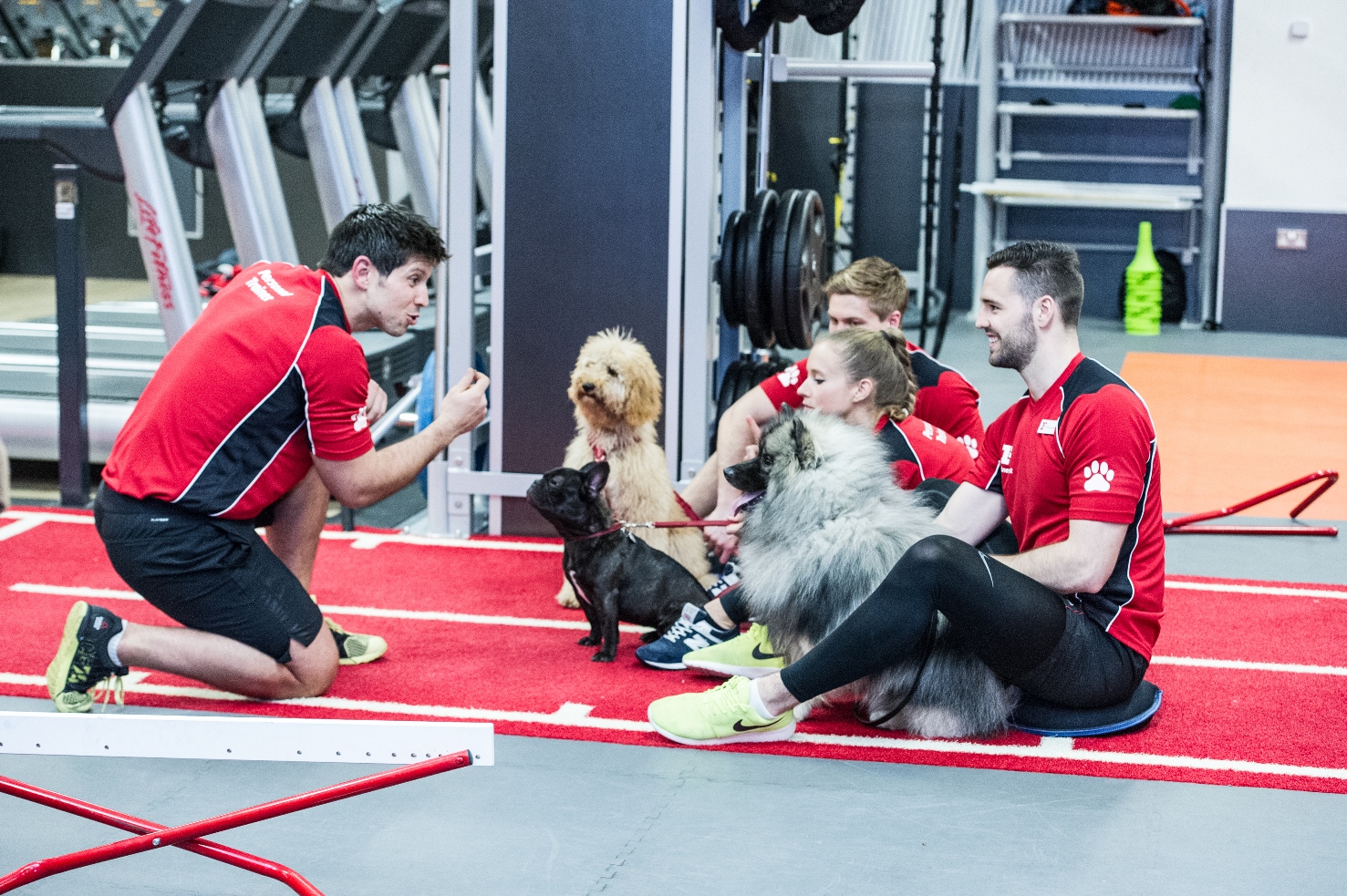 Fitbit UK
Introducing the new Flex Recall. If you've misplaced it, whistle & it'll appear on your wrist #findyourfit #fitbit pic.twitter.com/5ArkRg8Y2Y

— Fitbit UK (@FitbitUK) April 1, 2015
Bathstore
Unveiling the world's first reverse toilet with features to help make your time on the loo more productive.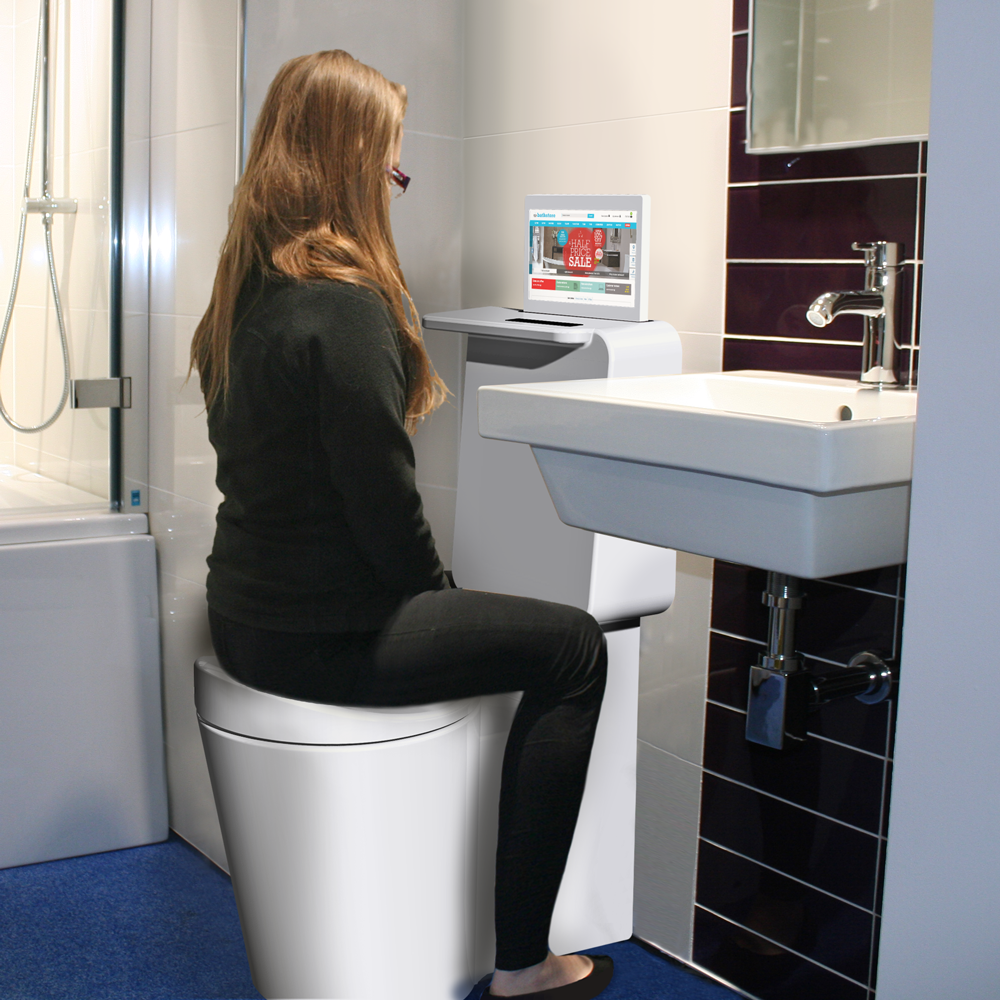 Notonthehighstreet.com / Happy Hatchery
Struggling to think of what type of Easter egg to give this year? Then choose the personalised and fertilised egg this April Fool's Day, that's delivered in incubator vans and ready to hatch on Easter Day!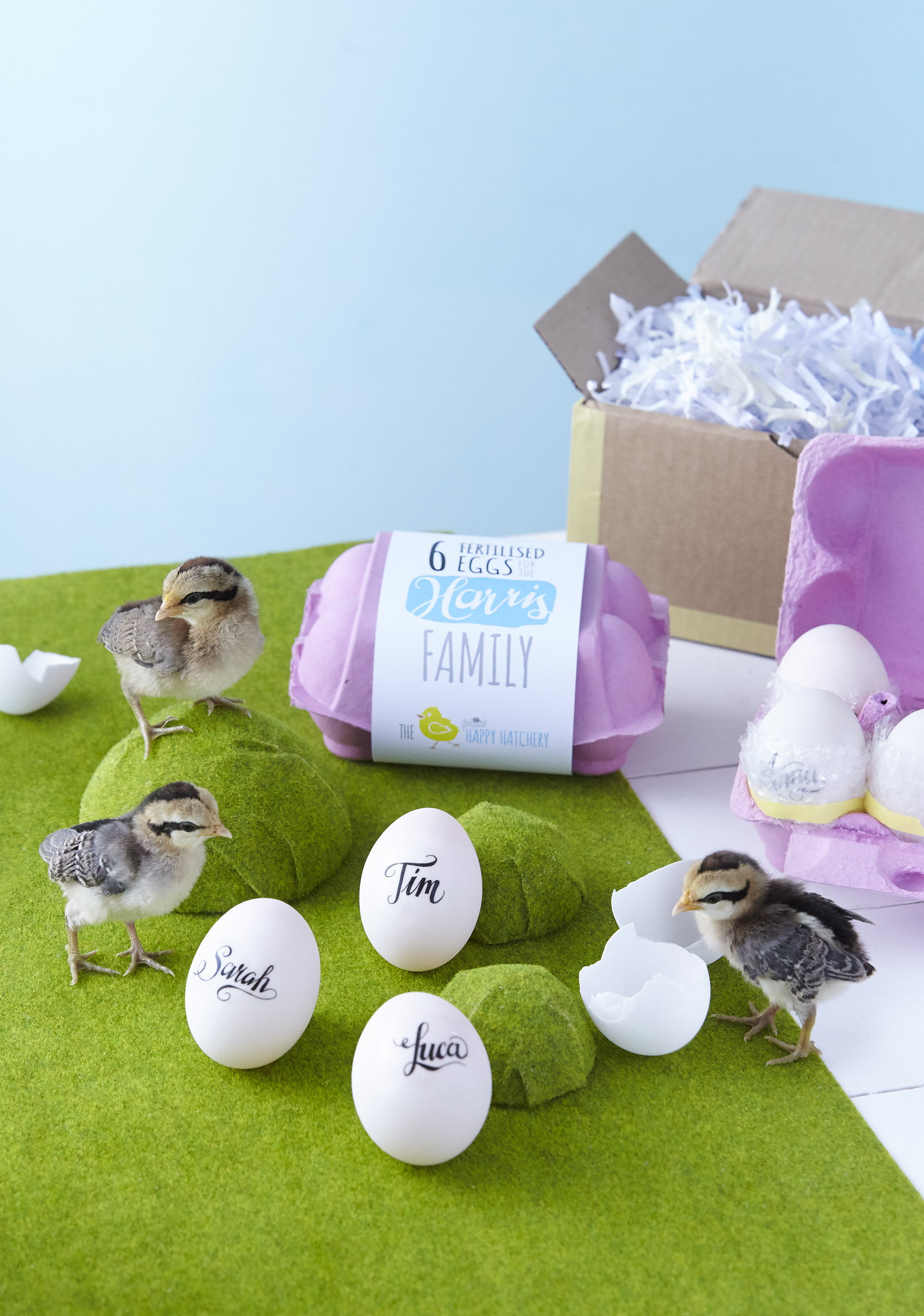 Pizza Hut
After 'years in the making', the scratch and sniff Pizza Hut menu lets your nose choose your order:
LoveBeetroot.co.uk
It seems you can get every type of chocolate these days and now with beetroot flavour, you really can! 
Beets & chocolate are such a good combo we've bred chocolate flavoured beetroot. In selected stores from today! pic.twitter.com/9AcpXKrjF7 — LoveBeetroot (@LoveBeetroot) April 1, 2015
 Ideal Home Show
The latest in horticultural technology and only available today: The Grow-Your-Own-Home
Launching the 1st #GrowYourOwnHome with Alforp Soil – available until midday today! Add water and don't miss out! pic.twitter.com/BbP0ZUGv4e — Ideal Home Show (@ideal_home_show) April 1, 2015
Costa Coffee
New ground-breaking service that lets customers nod off and have a power nap when they hit an afternoon slump.
BBC
Unveiled their latest job role and position following the turmoil of recent weeks.
We're hiring! Application details to follow. pic.twitter.com/aLKUVWoUjt

— BBC Two (@BBCTwo) April 1, 2015
Coca-Cola / London Eye / British Space Research Programme
Zero gravity experience that allows individuals to see the famous sights of London in while floating in the air.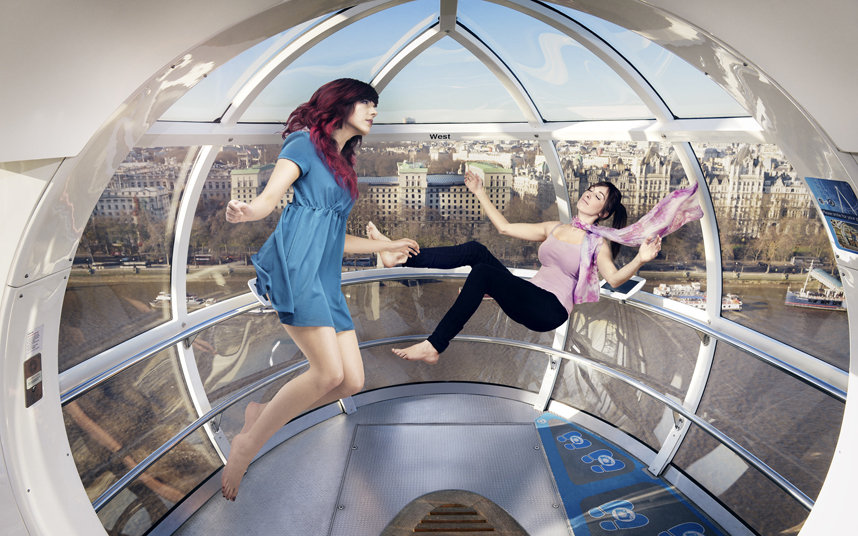 ASOS
The latest in men's fashion with the clip-on-bun
BLOC Hotels / Bloc Airlines
The world's first all bed airline traveling from London to New York at £45 each way! (we wish)
Royal National Institute of Blind People (RNIB)
We all love our feline friends and the CATNAV scheme trains cats to guide blind and partially sighted people: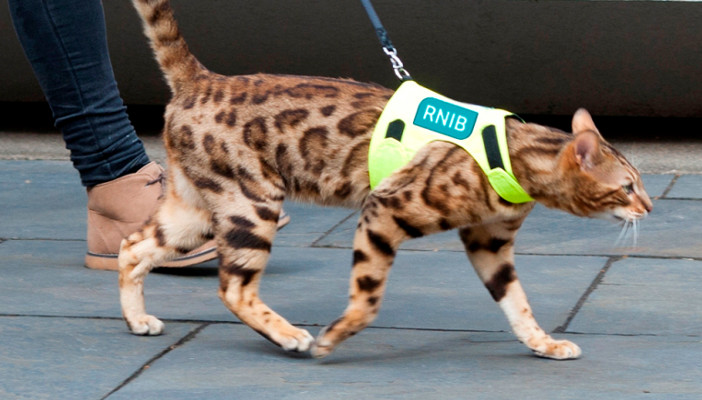 Moorish Smoked Humous / Little Soap Company
From the names of the collaboration you know what's coming, that's right it's a Smoked Humous scented face mask:
GEAR COOP
Free organic guaranteed delivery by vegan hippee bikers, sounds too good to be true? Well it is!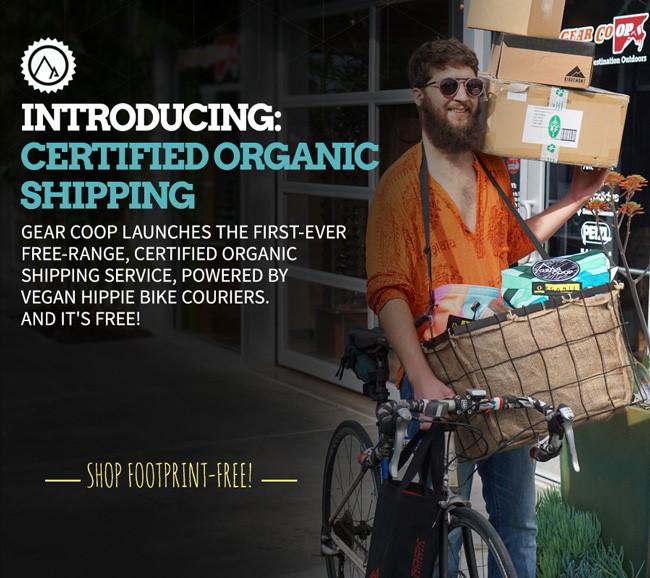 Draper Inc
Transporter Screen the latest in projection screen innovation:
Daily Mirror / Smart Energy GB
This morning it was announced that 'The Office of Estimation' would install an interim government based on estimates, caused brief panic for those not versed in the April Fools' Day ways. The stunt was in a bid to 'highlight the absurdity of the fact that so many of us estimate our energy bills'.
https://www.youtube.com/watch?t=10&v=NPtPaglFvrA
Thanks to Warwick Emanuel's Nicola Jenkins, Pretty Green's Lucy Porter, Jessica Hall, Houston PR's Inderdeep Gill, Jenny B, Anna Addison Associates' Anna Addison, Ketchum's Kate Matlock, Citizen PR's Tom Winterton and all those from brands who've tweeted/emailed in – I'll continue to add credits throughout the day…
(Note, Pocket-lint.com also has a good round-up, of more tech-influenced April Fools' Day efforts. Hat off to them).