Caitlin Moran and Channel 4 take journalists on day trip to Wolvo
By Chloe Rushworth on Wednesday, February 25, 2015
What's the best way to get people talking about your new comedy TV show, based in the rather infamous UK city of Wolverhampton?
It's quite simple really! You get a tonne of journalists on a private train to Wolverhampon, couple it with the show's creators, Caitlin Moran and her sister Caroline, and make it a comical day out in a city that nobody knows much about. It's exactly what Channel 4 and the duo had up their sleeves!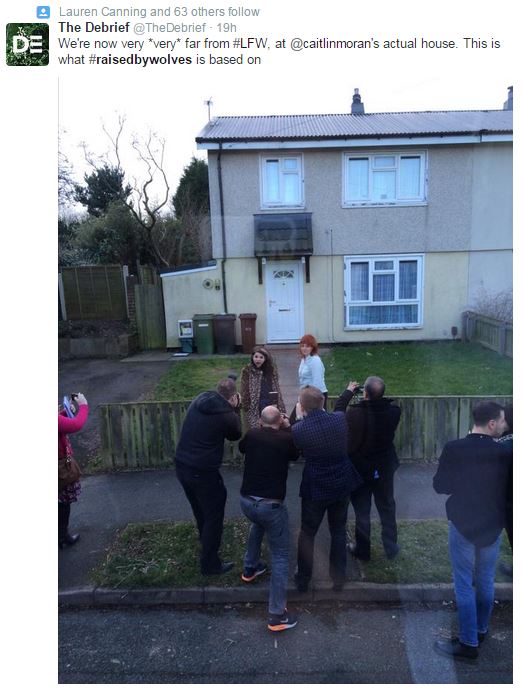 To promote Caitlin and Caroline's new Channel 4 show 'Raised by Wolves', a comedy series based on their own childhood in Wolverhampton, the press team hired a Virgin train branded up to the max with Raised by Wolves merchandise. They took off  from London to Wolvo on a school-trip style day out armed with a crowd of journalists and a lot of snacks.
What came next on the mystery tour?  A coach tour of the city by Caitlin herself, sharing her favourite hometown landmarks, a photo call at their childhood home and an epic premiere of at Wolverhampton's Cineworld cinema.
A simple campaign with sentiment that had a tonne of social mentions and I expect a tonne of coverage to come!
Check it out under the hashtag #raisedbywolves