NYC taxi wrecked by giant axe in World of Warcraft PR stunt
By Rich Leigh on Tuesday, November 11, 2014
Here's a really quick photo stunt I wanted to highlight, spotted today in New York City to promote the release of the Warlords of Draenor expansion to World of Warcraft.
Yes, that is a giant axe stuck in a NYC cab in Times Square.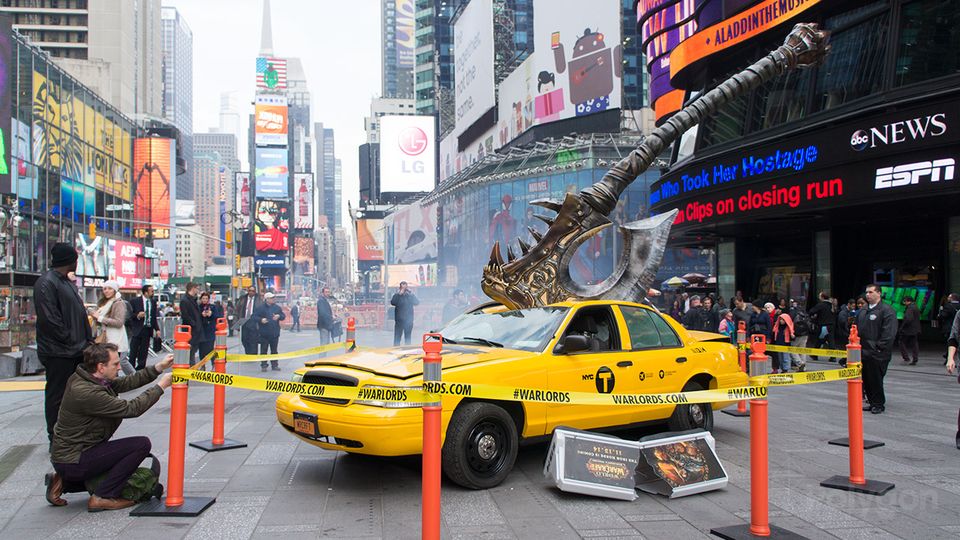 Here's how the stunt was announced:
They've left their mark on New York City. Azeroth is next… #Warlords pic.twitter.com/lMYMwZTYtB

— World of Warcraft (@Warcraft) November 11, 2014
Source: Polygon, with thanks to Björn Loesing for tweeting me with it.