Premier Inn lends a hand to England 'World Cup Seven'
By Lewis Davey on Wednesday, May 14, 2014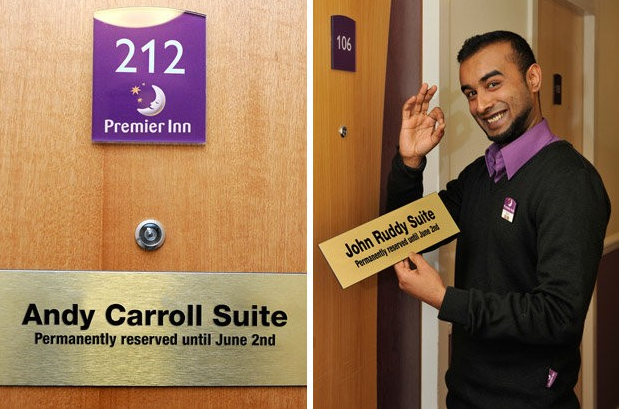 It was only a matter of time before a brand stepped in to support the England Football stars that haven't made Roy Hodgson's initial squad for the 2014 FIFA World Cup in Brazil.
Enter Premier Inn…
The hotel chain, which is well known for jumping on the news agenda when an opportunity presents itself, has reserved "seven suites in their Heathrow airport hotel until June 2" (the last date in which replacements can link up with the final squad) for the seven players that could only make the England boss' 'standby list'.
Apparently, as experts in looking after guests who need to travel on short notice, Premier Inn is promising to look after the unlucky stars who will no doubt be dreaming of news of a broken metatarsal or two to get their seats on the plane to Brazil.
They should sleep easy too, thanks to Premier Inn's claim that they will experience a "Good Night Guarantee and luxurious Hypnos beds" – although something tells me they'll need more than that to bring home this year's World Cup!
Nice reactive work… 1-0 Premier Inn.
Involved agency: Frank PR