20 Million Entranced By 'First Kiss' Fashion Video
By Staff on Tuesday, March 11, 2014
L.A fashion label Wren Clothing pulled in 20 Million* YouTube views in one day by getting 20 awkward strangers to kiss each other on camera.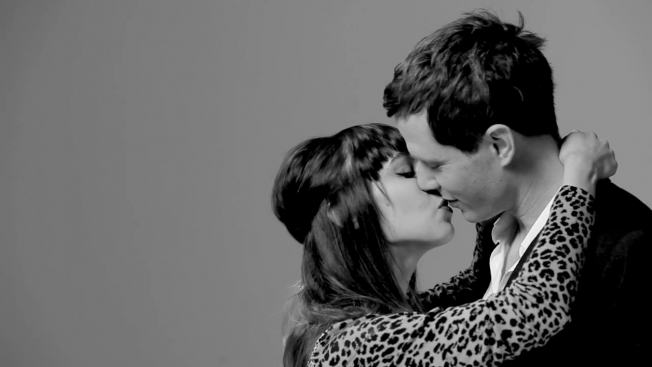 Putting the viewer through a range of emotions in three and a half minutes  "First Kiss," features strangers kitted out in Wren's Autumn 2014 clothing collection — meeting for the first time and kissing on camera.
Amateur filmmaker Tatia Pilieva's touching, lip-lock video reveals everything from nerves to laughter.
Ad Week writes 'There's lots of awkward banter, nervous laughter and hesitant movements. I cringed several times and then blushed, and I'm not even in the film.'
The video shows several strangers nervously introducing themselves with one even asking: "Can we please turn out the lights?"
Before taking the plunge, another said: "This is pretty scary."
The video seems to have had a medicinal effect on viewers, many of whom said it had "made their morning", reports The Independent.
"A fruit salad of emotions! A little funny, awkward and touching," one wrote, with another adding: "I love videos that show such vulnerable true human emotion."
However the majority these 'strangers' are actually professional performers, models, actresses and musicians who are experienced in acting out love, sex, and intimacy for crowds.
As Slate points out 'I doubt that millions of viewers would be so quick to celebrate a video of randos kissing if they were all less thin, hip, stylish, charming, and well-manicured.'
 *this was at 10 million when I checked at 9pm last night