World's LARGEST @SNICKERS Bar
By Andrew Barratt on Tuesday, December 10, 2013
World's biggest Snickers bar is 10 inches long and contains 2,000 calories! The enormous snack weights 454 grams and 198 grams of fat.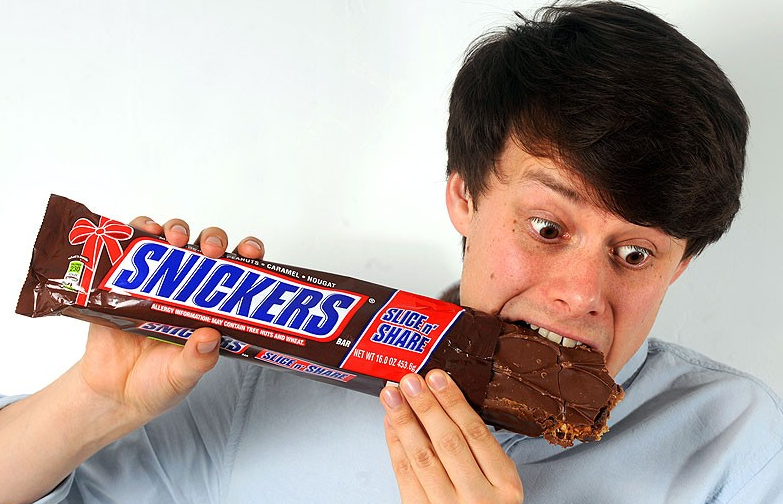 The 'world's largest' Snickers bar costs £24.99 on Firebox.com, who say it should be eaten in nine servings. The website goes on to say: 'Grab yourself a meat fork and an electric carving knife, slice it up, and enjoy a large mouthful of nutty, chewy, chocolate heaven. It's all you need to become horrifically obese.'
What is admirable looking at this as a marketing and PR campaign is how Mars has taken an integrated approach across all functions of product development, supply chain, marketing and sales. This is essentially a new product development, but the angle of the product development and thinking behind it also makes the perfect fit for a PR and marketing story. It drives brand awareness, boasting coverage this week in Daily Mail & Telegraph Online Picture Gallery, whilst simultaneously bringing a ' new' product to market.
Clearly not healthy – but certainly sparks conversation and gets people talking.