The Isle of Skye twins with virtual world in fun video game PR stunt
By Rich Leigh on Wednesday, October 16, 2013
The Isle of Skye (just off the coast of Scotland) has been 'twinned' with Skylands, the fictional fantasy setting of Activision's Skylanders video game series to promote new title Skylanders: Swap Force.
It's the first time, perhaps surprisingly, a video game world has twinned with a real destination – though regular readers/sad-acts like me will remember Halo 4 taking Lichtenstein over (amongst other budget-busting launch PR work).
New Skylanders Swap Force character Wash Buckler toured some of the  island's most famous landmarks as part of his diplomatic duties and even visited the children at Portree Primary School. Kotaku's Mark Serrels said the above clip was 'like The Onion made a video about Skylanders', dubbing the stunt the 'funniest (and weirdest thing)' he'd seen today.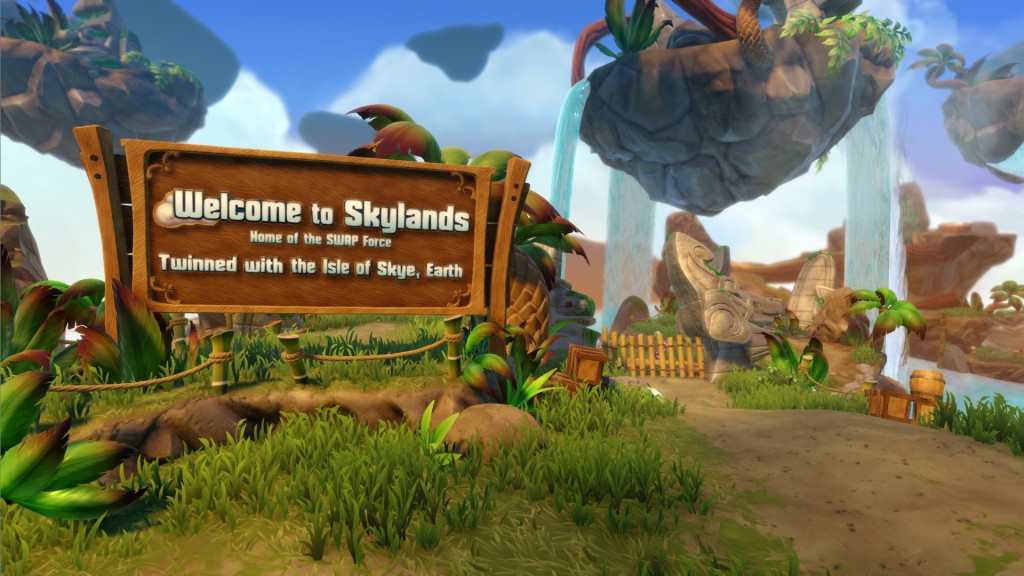 Queue the irreverent quotes the PR team no doubt had fun putting together:
"The Isle of Skye is renowned for its stunning landscapes, which possess an almost ethereal quality, and its abundance of wildlife, making it the perfect place to virtually twin with Skylands, home to Skylanders Swap Force," said VisitScotland's Alan Mackenzie.
"We're thrilled to be teaming up with the Skylanders franchise for this unique partnership, which will help raise the profile of this beautiful part of the world, encouraging families to enjoy a real-life adventure on the Isle of Skye – nowhere else on Earth comes close!"
"We're thrilled to welcome the Skylanders characters to the Highlands," said councillor Thomas Prag of the Highland council's planning environment and development committee. "This is an unusual project, as we can't sign an actual deed of twinning due to the limitations getting paper work to the Skylands."
Read more: Guardian
Credit: the in-house team at Activision and Red (cheers to Matt Muir for tweeting me with it).