Greenpeace unveil double decker bus-sized Aurora – the world's largest polar bear
By Rich Leigh on Tuesday, September 10, 2013
Charity Greenpeace has unveiled the world's largest polar bear, Aurora – a model as big as a double decker bus.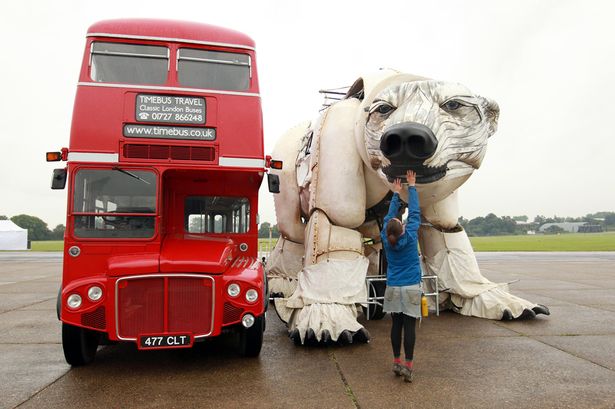 The finishing touches are currently being made to the bear at North Weald Airfield in Essex, after which she will lead a parade through London this Sunday.
According to this Mirror piece, the bear's 'fur' is made from old sails and carries the names of millions of Greenpeace supporters backing the call to ban oil drilling at the North Pole.
Here are a couple of images from this 'making of' blog: