Cheeky Yeovil town gets in on the royal baby act and unveils their latest signing, via an easel
By Jennifer Mitton on Tuesday, July 23, 2013
As every PR scrambles to ride the Royal Baby wave, a simple post on the Yeovil Town Twitter feed @ytfcofficial captured my attention.
In the midst of the transfer window, Yeovil decided to announce their latest signing Royal Baby style – on a replica easel.
(Interference from Rich: The person behind the idea was Yeovil's online and media comms officer James Healey, according to the Twitter. Nice job James, great to see a tie-in that doesn't take itself too seriously.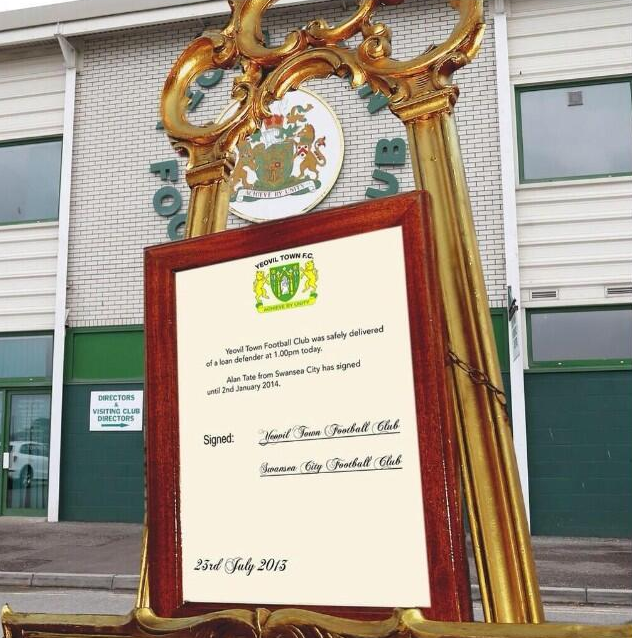 Simple, relevant and frankly a smart move from the press team at the club.